BRASS PRODUCTS / ブラスプロダクト
BACK TO LIST
TRC PENCIL Refill / TRC ペンシル リフィル
TRCペンシル専用のリフィルです。鉛筆が3本、消しゴムが2個セットになっています。
This is a refill for TRC PENCIL. It consists of three pencils and two erasers.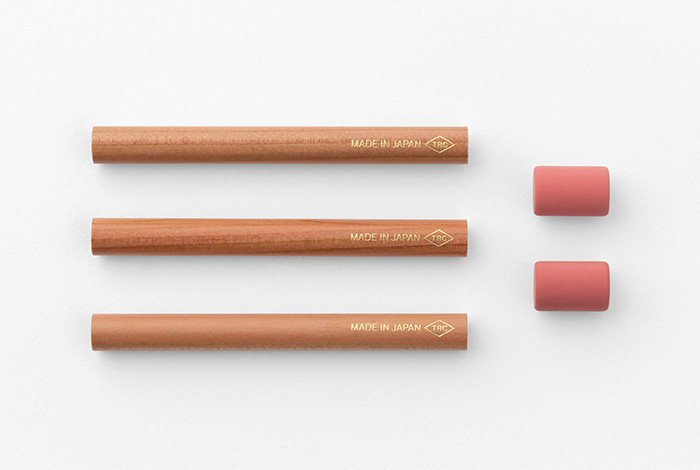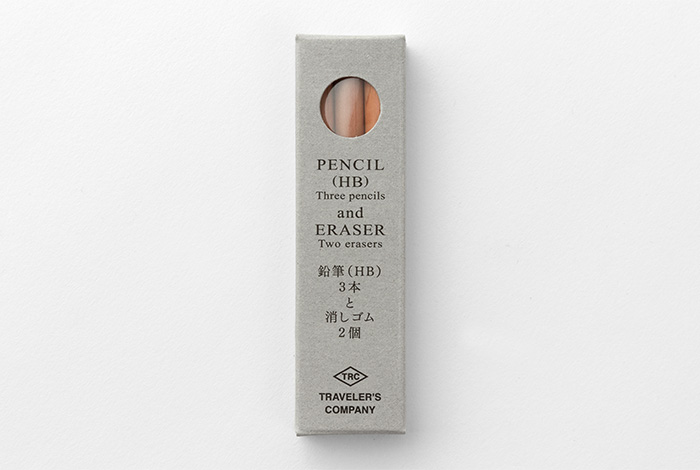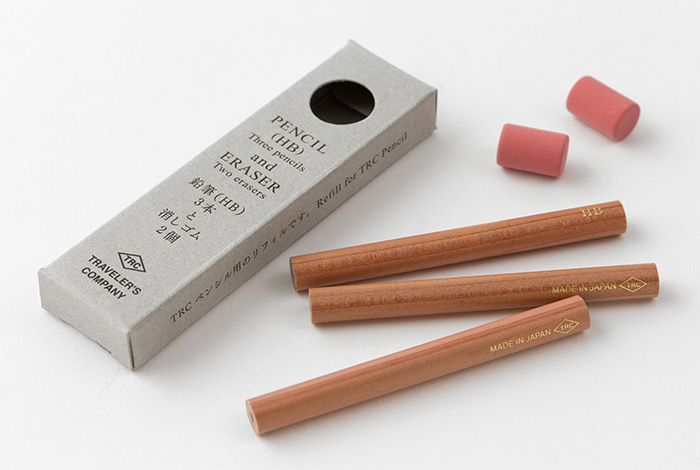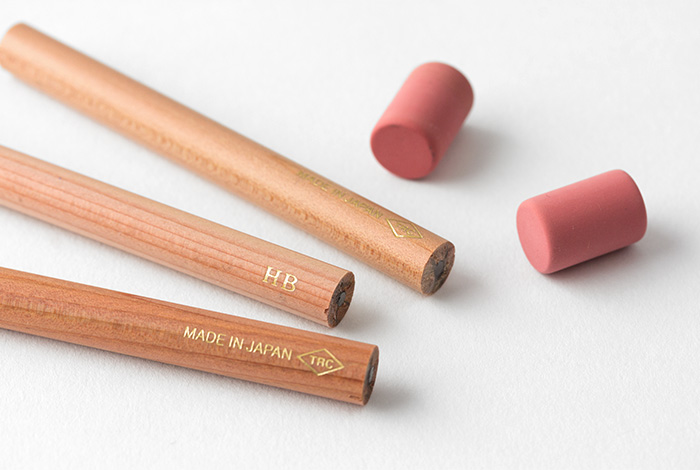 440円(税込)
Package / Paper Box, H98 x W27 x D13mm
Pencil / 7.5 mm in diameter x H75mm, 3 pencils (HB)
Eraser / 10mm in diameter x H15mm, 2 erasers.
MADE IN JAPAN
No.38070006
---
※「TRAVELER'S COMPANY」は株式会社デザインフィルの登録商標です。
*"TRAVELER'S COMPANY", "TRAVELER'S notebook" and "TRAVELER'S FACTORY" is a trademark of Designphil Inc.

 Unfortunately, we don't export to individual customers out of Japan.