PAN AM x TRAVELER'S notebook / パンナム x トラベラーズノート
BACK TO LIST
Blank notebook / トラベラーズノートリフィル 無罫 パンナム グローブロゴ
かつてのアメリカのナショナル・フラッグ・キャリア、パンナムとのコラボレーションで作ったトラベラーズノートのリフィルです。1960年に発行されたパンナムのタイムテーブルをもとにデザインした表紙には、地球を連想させるグローブロゴをシンプルに記しました。
中紙に筆記性にこだわって作ったオリジナルの紙、MD用紙クリームを使用した無罫のノートリフィルです。
トラベラーズノートにセットすることで、1960年当時、空の旅に人々が描いていた夢を再び思い出してください。
Pan Am's 1960 timetable was our source of inspiration when we designed the unruled refills, which feature the airliner's globe logos on the cover page to remind us of the planet.
Keep them inserted in your TRAVELER'S notebook to spend every single day of your life on a Pan Am flight.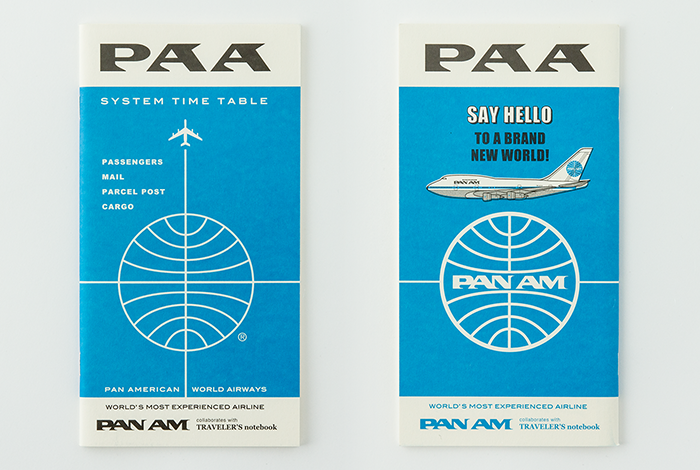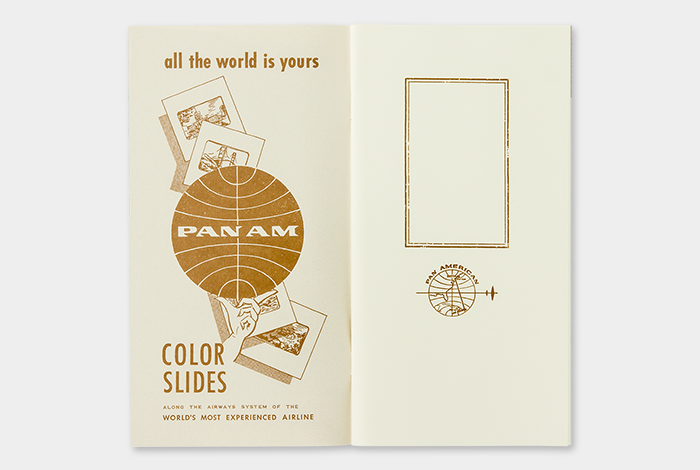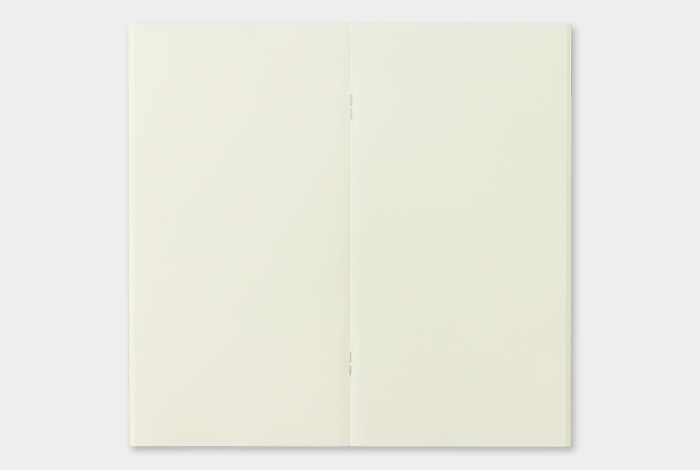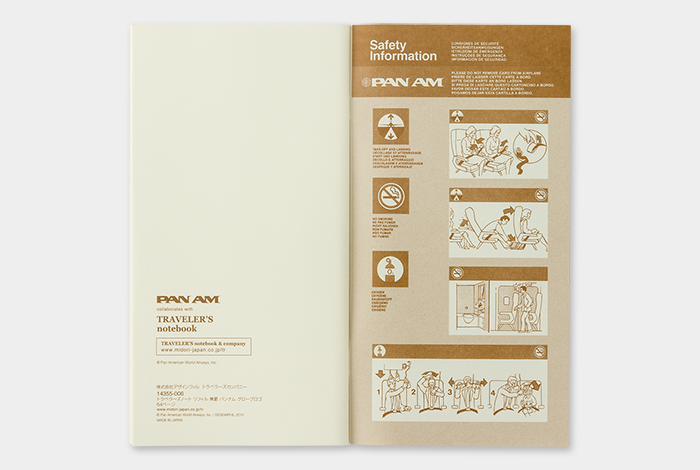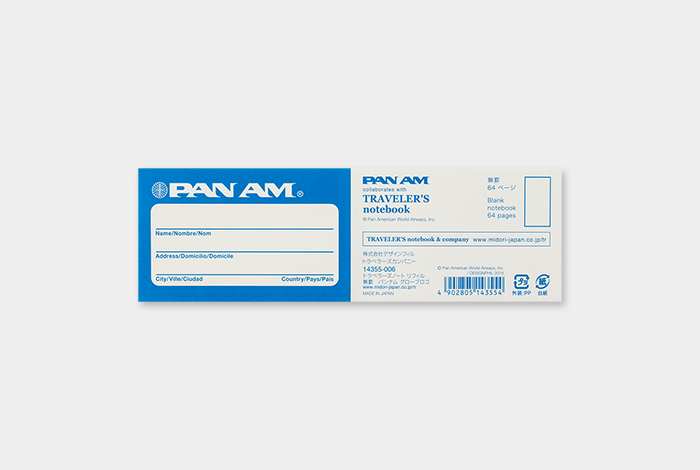 中紙/無罫、64ページ、DP用紙(ステッチャー綴じ) 500円 + 税
Blank, 64 pages, MD Paper (stitch bound)
H210 x W110 x D4mm
MADE IN JAPAN
No.14355006

 Unfortunately, we don't export to individual customers out of Japan.