SPIRAL RING NOTEBOOK / スパイラルリングノート
BACK TO LIST
TRC SPIRAL RING NOTEBOOK <B6> Window Envelope / <B6> 窓付封筒
すべてのページが窓付き封筒のノートです。ポストカードや写真、チケットなどを収納すれば、窓から中身が見えるので、アルバムのように見返すことができます。
シンプルでナチュラルな質感の表紙は、樹脂を含んでいて丈夫な含浸紙を使用。さりげなく、巣に蜜を集めるミツバチのアイコンが刻印されています。
封筒の裏に入れたモノのコメントや日付などを書き込むのもおすすめです。
※2018年3月29日出荷分より、仕様が変更となりました。
旧仕様の製品詳細>>
This is a notebook like an album of which all the pages are window envelopes to insert postcards, photos and tickets.
The cover with a natural feeling that includes resin makes the paper strong and inscribed with the symbol of a honeybee, symbolizing window envelops made of orange Kraft paper.
B5 slim size is perfect for inserting tickets and maps you acquire during your travel. Travel with this notebook and write on it anything coming up to your mind.
Writing a comment on the reverse is also a good way to use.
*Starting from April 2018, the specification has changed.
Details of the old specification>>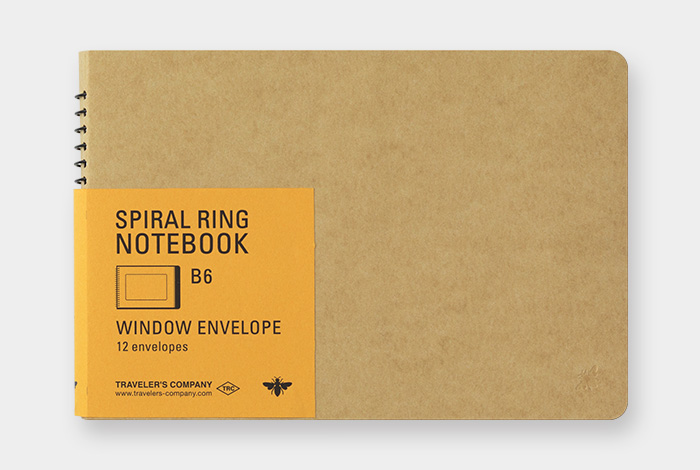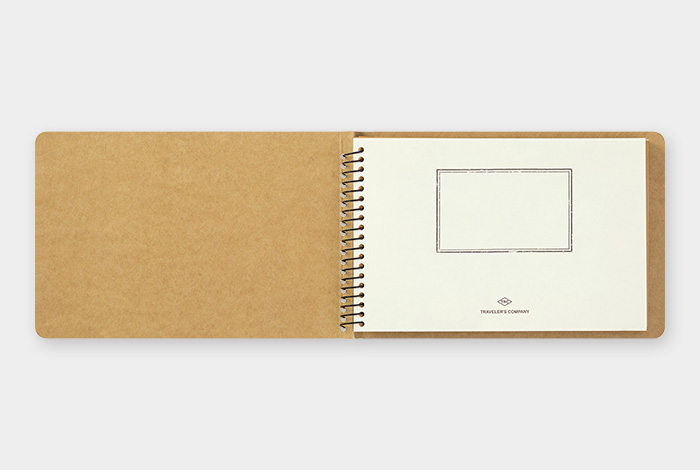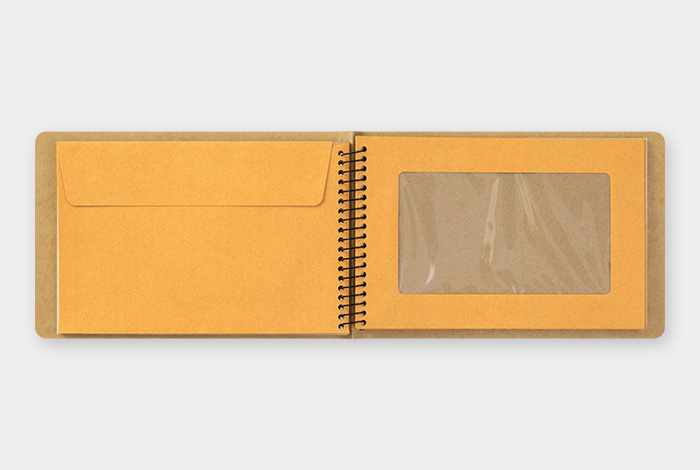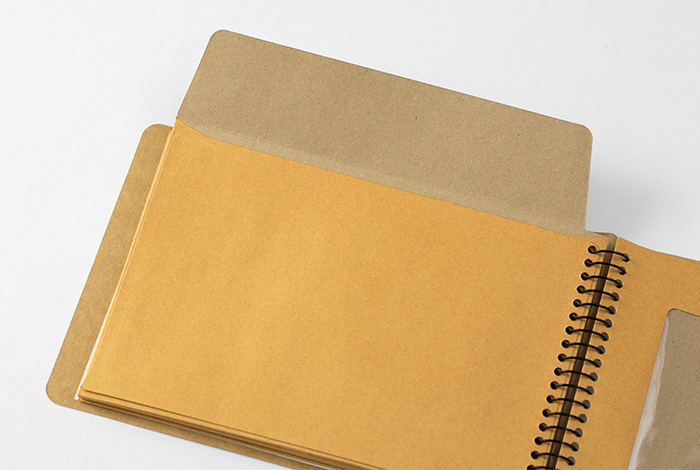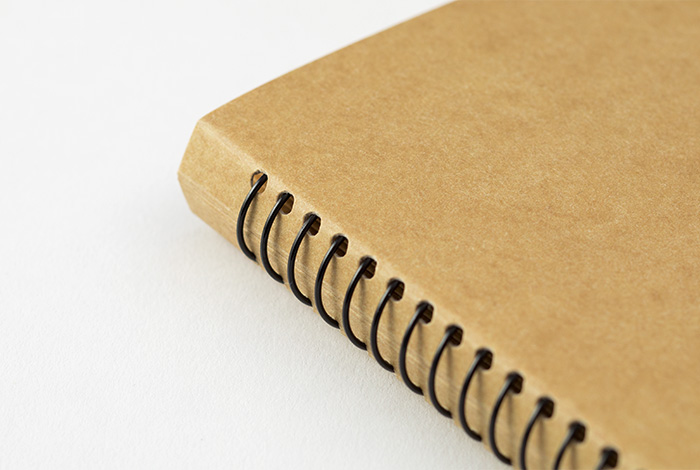 【HANDBOUND】
スパイラルリングノートは、1冊ずつ手作業でリングを綴じて作られています。
SPIRAK RING NOTEBOOK is bound by hand in Japan.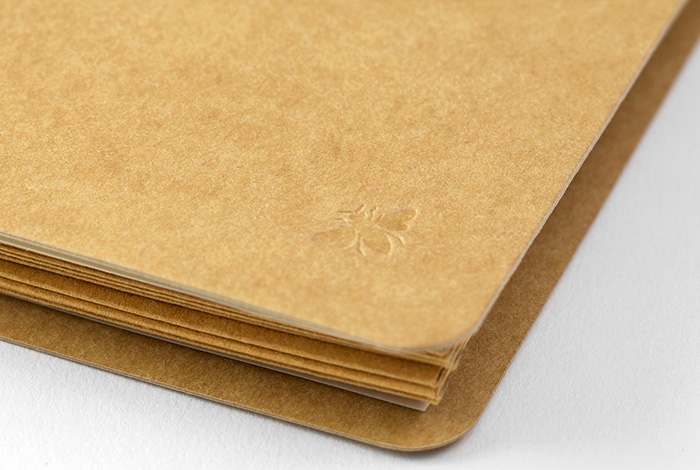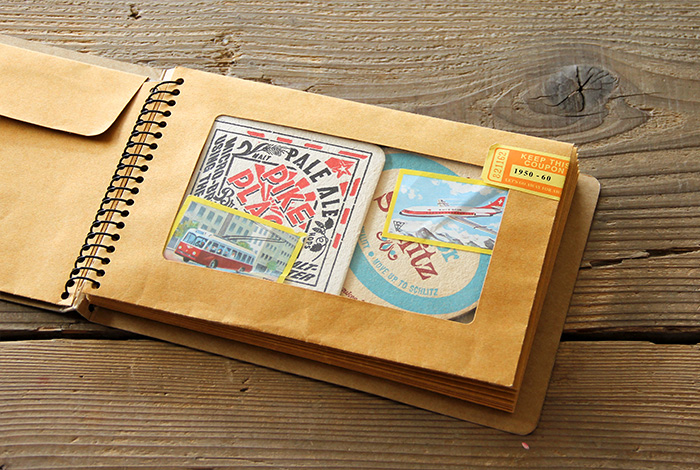 660円(税込)
中紙/クラフト紙、窓付封筒12枚、スパイラルリング製本(黒)
Window Envelope Kraft paper, 12 sheets, Handbound with Single Spiral Ring (Black)
H130 x W193 x D18mm
MADE IN JAPAN
Window Envelope:MADE IN THAILAND
No.15252006

 Unfortunately, we don't export to individual customers out of Japan.