SPIRAL RING NOTEBOOK / スパイラルリングノート
BACK TO LIST
SPIRAL RING NOTEBOOK <B6> CAMEL / 〈B6〉砂漠ラクダ
ラクダが旅をする砂漠のようなクラフト紙のノートです。クラフト紙特有のざっくりとした風合いと適度な筆記適性を両立させたオリジナルのクラフト紙を使用しています。横にも縦にも使えるB6サイズは、カフェなどで広げて書くのにちょうどよいスケッチブックのようなサイズです。ゆったりした気分で紙に向き合えば、素敵なアイデアが浮かぶかも。
This is a notebook that consists of rough Kraft papers that resemble a desert camels walk. We made an our original kraft paper that suits for writing, so please feel free to write as much as you want on this notebook The B6 size can be used both horizontally and vertically. This is a size in which you can use this as a portable sketchbook at a café you drop by. Once you start communicating with this notebook, you might come up with a wonderful idea.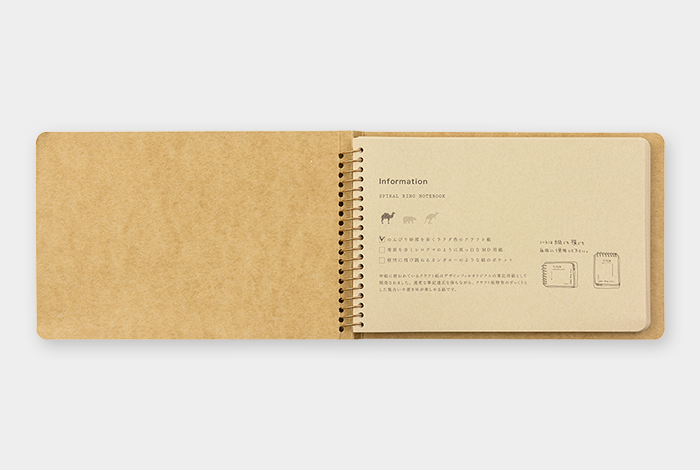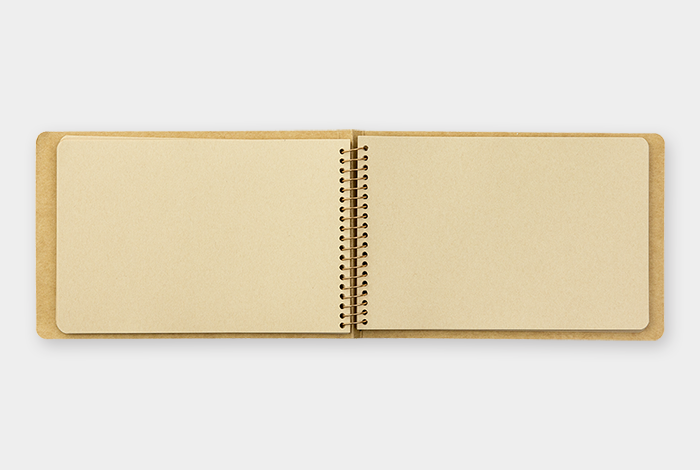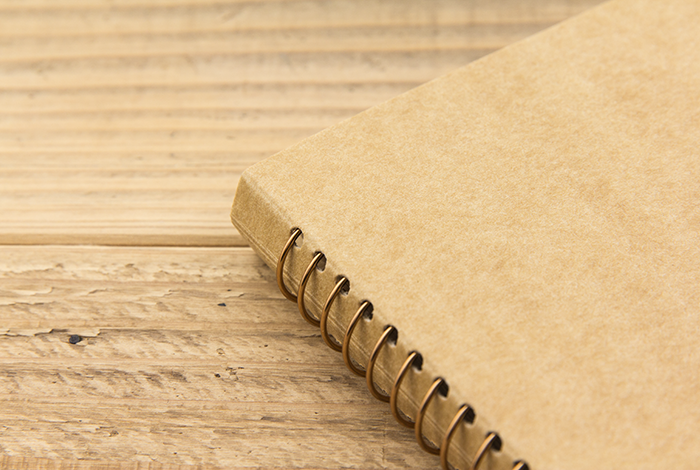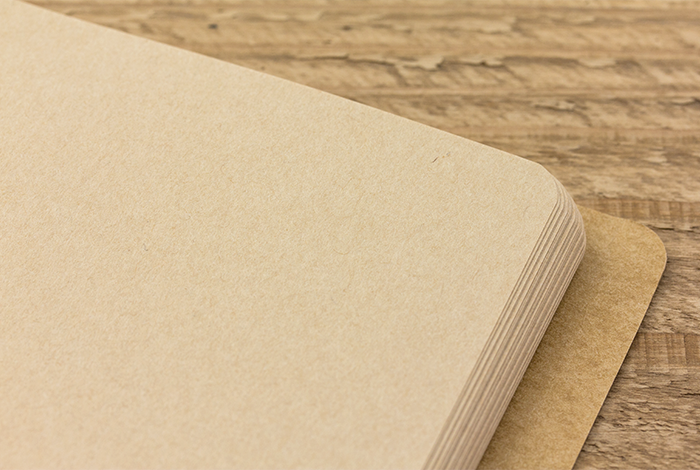 中紙/クラフト紙、無罫 80シート(160ページ)、シングルリング製本(銅色) 表紙/含浸紙  600円 + 税
Kraft paper, blank 80 sheets (160 pages), bound with single rings (copper color)
H130 x W193 x D18mm
MADE IN JAPAN
No.15037006

 Unfortunately, we don't export to individual customers out of Japan.