SPIRAL RING NOTEBOOK / スパイラルリングノート
BACK TO LIST
SPIRAL RING NOTEBOOK <B6> POLAR BEAR / 〈B6〉北国シロクマ
シロクマが歩く雪原のような真っ白の紙のノートです。筆記性を追求したオリジナルの筆記用紙、MD用紙を使用しています。ボールペンや鉛筆から万年筆まで心地よく書けるので、自由になんでも書き留めてください。縦にも横にも使えるB6サイズは、カフェなどで広げて書くのにちょうどよいスケッチブックのようなサイズです。ゆったりした気分で紙に向き合えば、自分だけの名作が描けるかも。
The papers inside this notebook are white as a field of snow a polar bear walk. The MD paper is used in this note-book where it pursues the best feeling when writing. The paper goes perfectly well with pencils and fountain pens, so please feel free to write anything that comes up to your mind. This is a size in which you can use this as a portable sketchbook at a café you drop by. Once you start communicating with this notebook, you might be able to draw a masterpiece.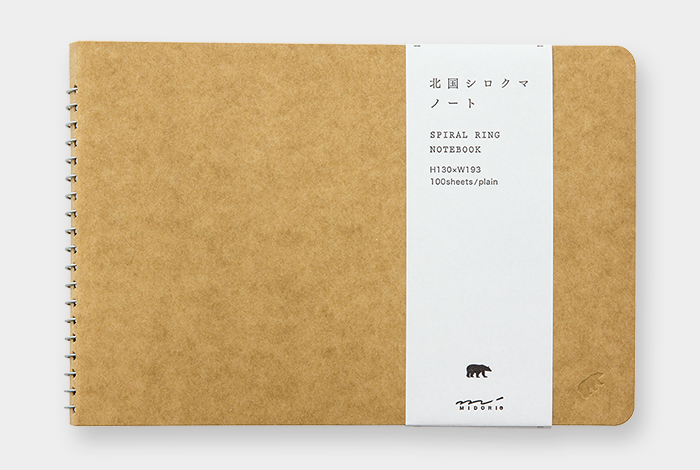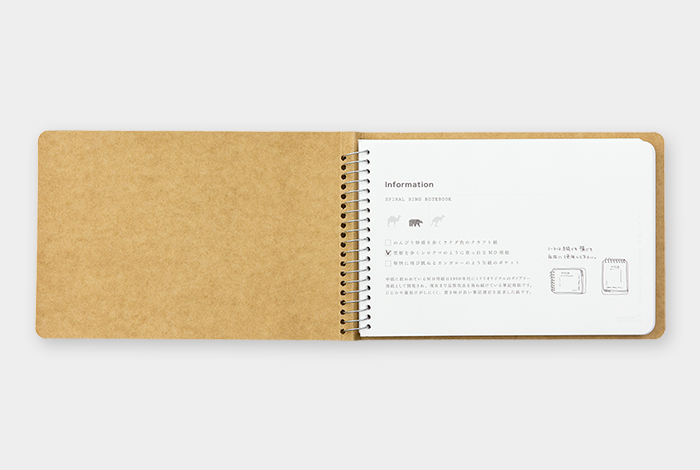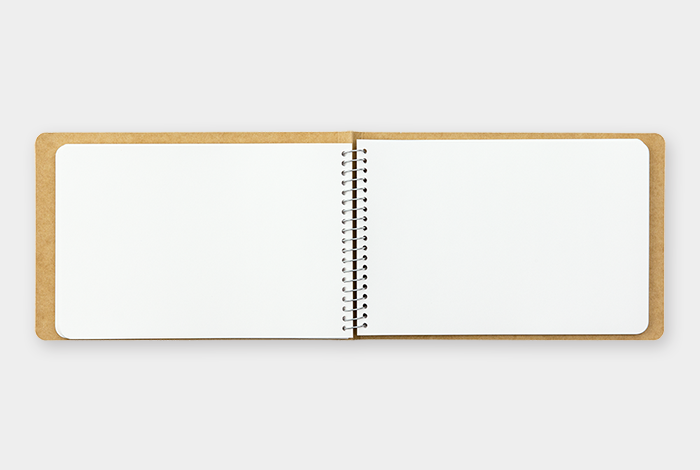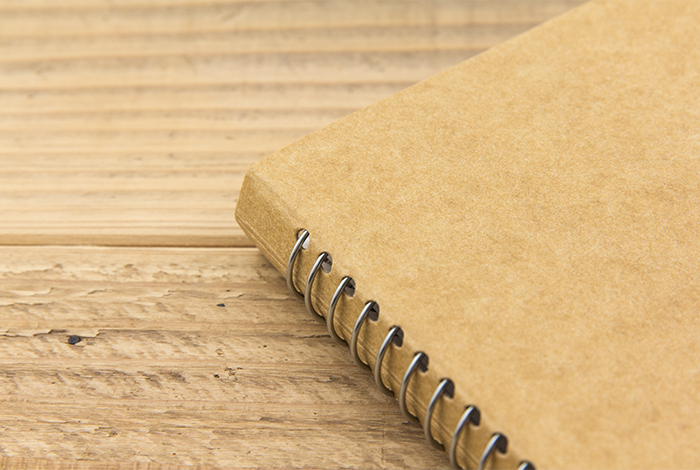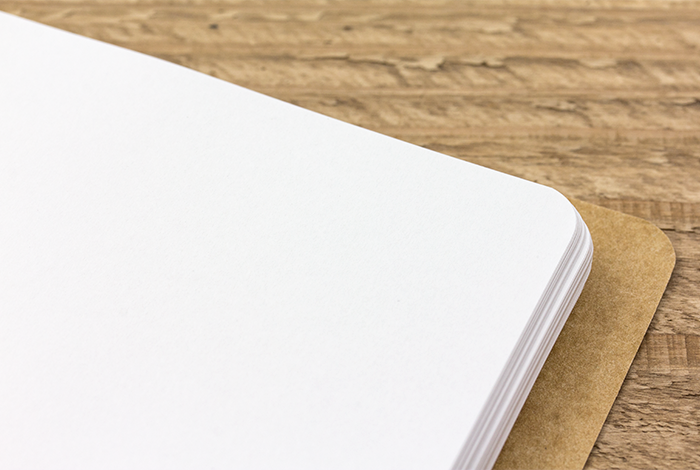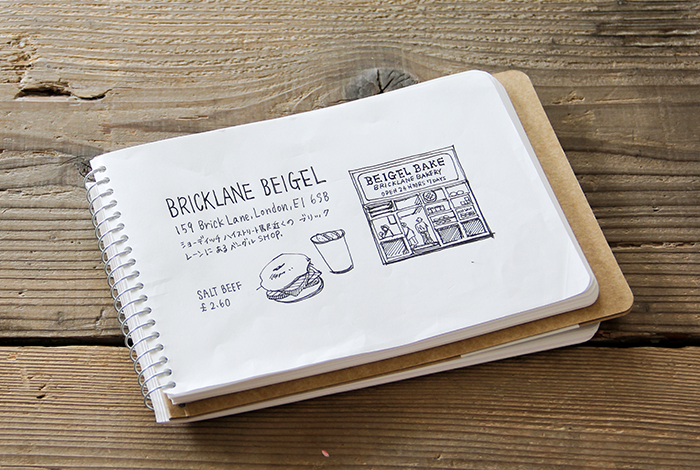 中紙/クラフト紙、無罫 100シート(200ページ)、シングルリング製本(シルバー) 表紙/含浸紙  600円 + 税
MD Paper, blank 100 sheets (200 pages), bound with single rings (silver)
H130 x W193x D18mm
MADE IN JAPAN
No.15038006

 Unfortunately, we don't export to individual customers out of Japan.