SPIRAL RING NOTEBOOK / スパイラルリングノート
BACK TO LIST
SPIRAL RING NOTEBOOK <A6 Slim> POLAR BEAR / 〈A6 スリム〉北国シロクマ
シロクマが歩く雪原のような真っ白の紙のノートです。筆記性を追求したオリジナルの筆記用紙、MD用紙を使用しているので、ボールペンや鉛筆から万年筆まで心地よく書くことができます。A6スリムは、ポケットに入る手帳サイズ。いつでも持ち歩き、思い付いたアイデアや出会った言葉など、なんでも書き留めてください。
The papers inside this notebook are white as a field of snow a polar bear walk. The MD paper is used in this note-book where it pursues the best feeling when writing. The paper goes perfectly well with pencils and fountain pens, so please feel free to write anything that comes up to your mind. The A6 size will fit perfectly in one's pocket. You can carry it with you at all times, and jot things down whenever you want.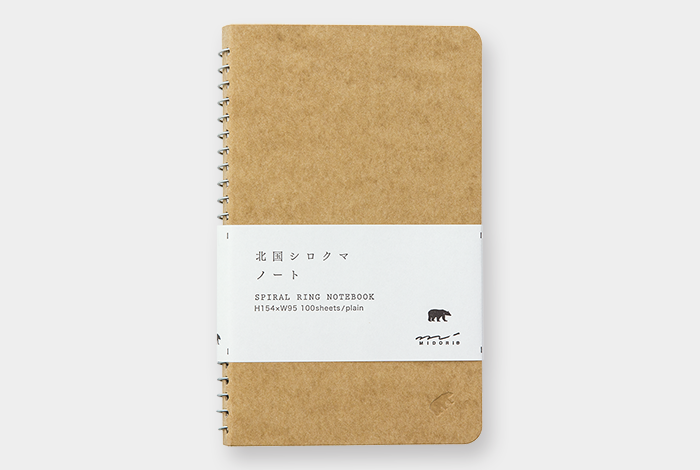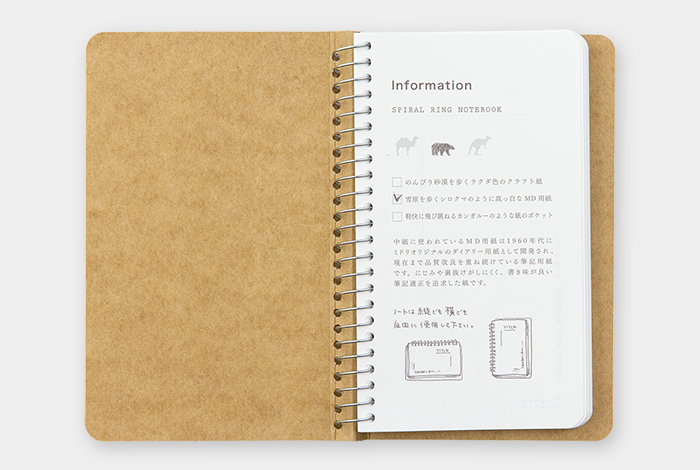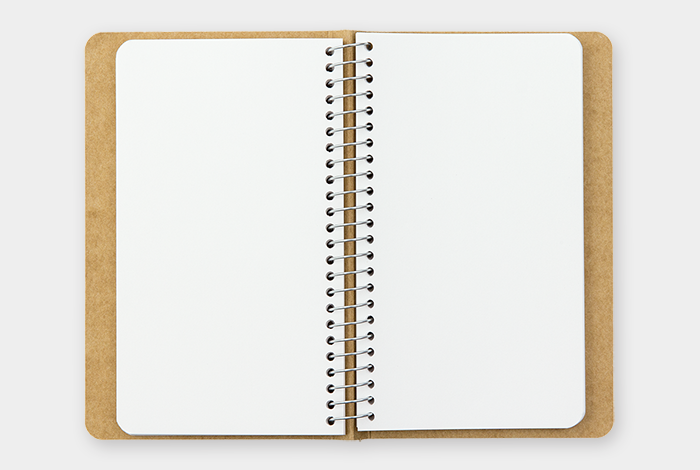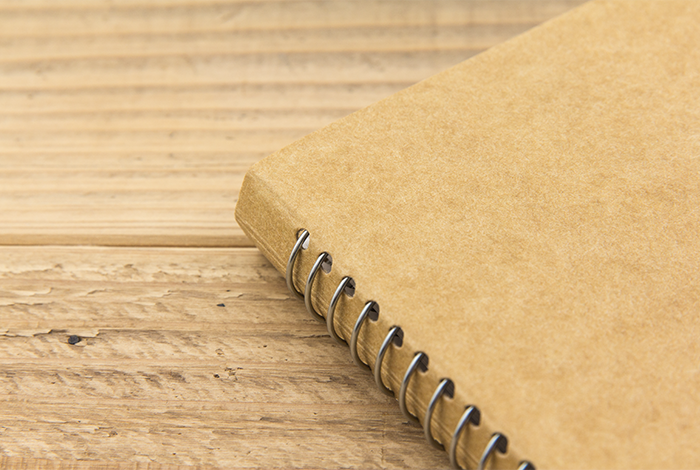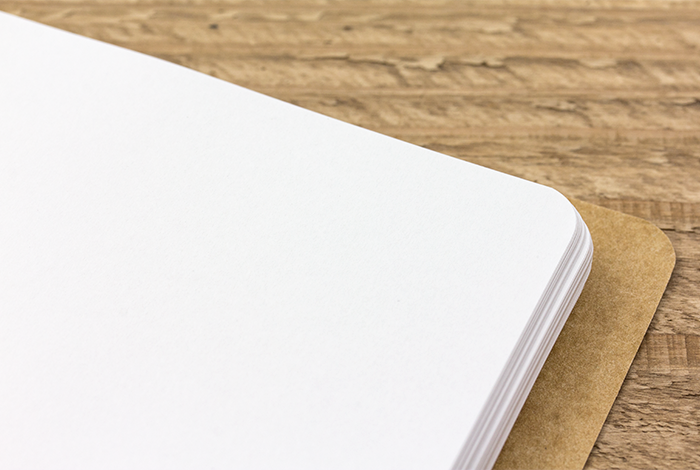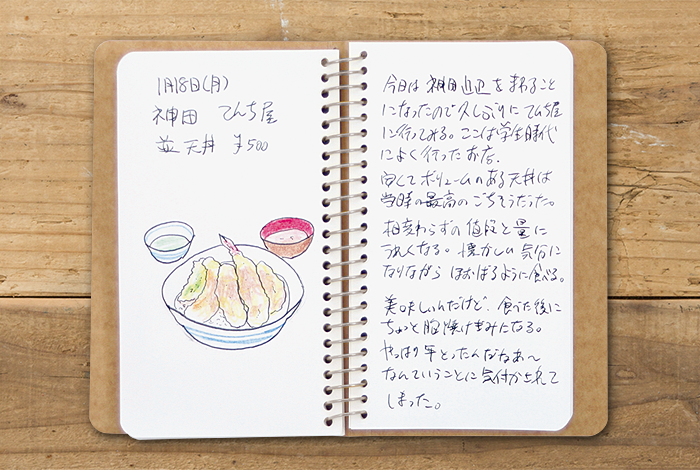 中紙/クラフト紙、無罫 100シート(200ページ)、シングルリング製本(シルバー) 表紙/含浸紙  500円 + 税
MD Paper, blank 100 sheets (200 pages), bound with single rings (silver)
H154 x W95 x D18mm
MADE IN JAPAN
No.15029006

 Unfortunately, we don't export to individual customers out of Japan.