OLIVE EDITION
BACK TO LIST
TRAVELER'S notebook OLIVE EDITION / トラベラーズノート オリーブエディション
発売日:2017年3月24日(金)/ Japan
Release Date: April, 2017 / Countries outside of Japan
2017年限定カラー、オリーブカラーのトラベラーズノートです。オリーブは、黄色がかった深いグリーンで、日本ではカーキと呼ばれることもあります。自然の中の保護色として使われることも多く、アウトドアへの旅にも似合うトラベラーズノートになりました。
This is TRAVELER'S notebook in olive, a 2017 limited-edition color. A deep green tinged with yellow, olive is sometimes referred to as khaki green in Japan. With a green often seen as protective coloration in nature, this TRAVELER'S notebook is a good companion when you're outdoors or out traveling.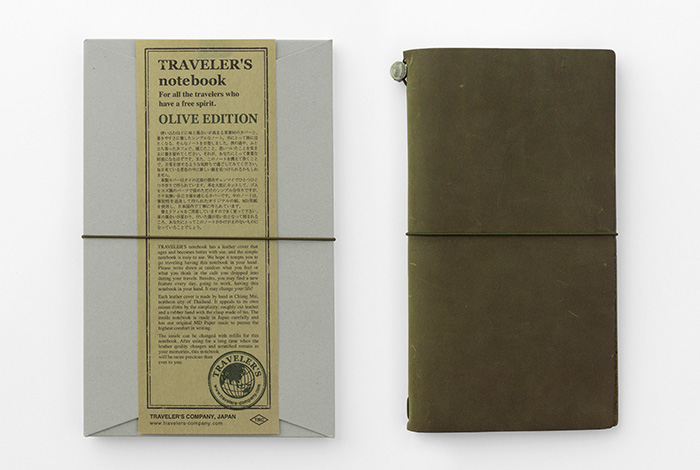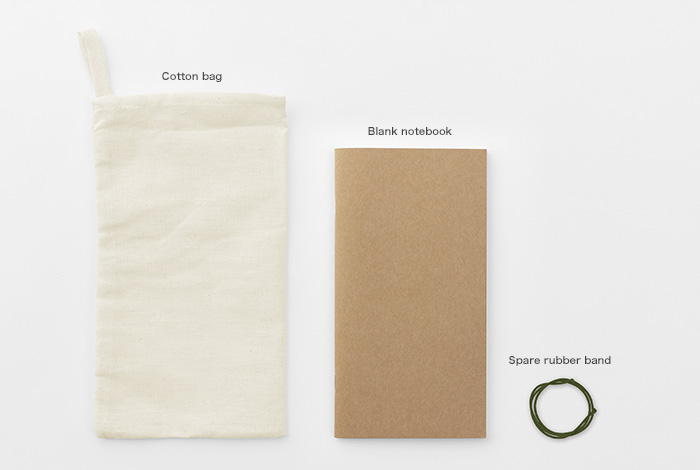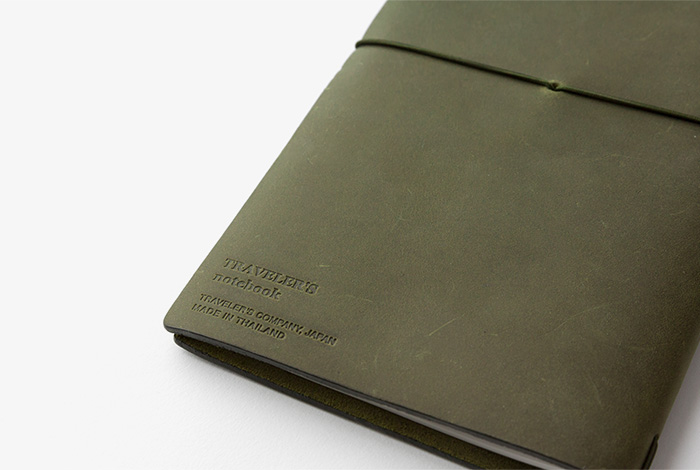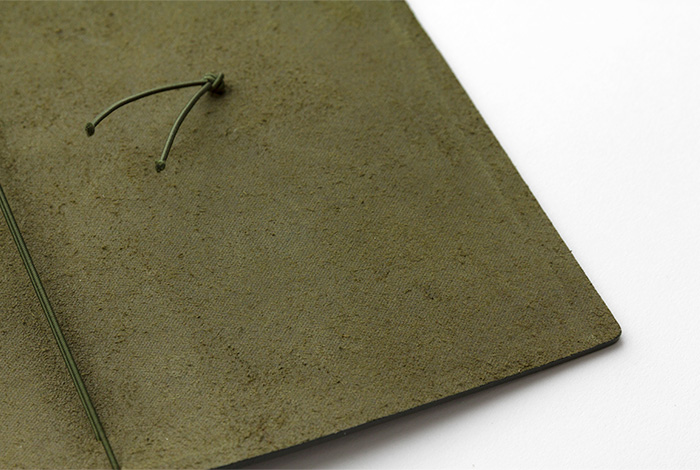 4,200円 + 税
<パッケージ内容>
パッケージ/H228×W146×D16mmカバー本体/H220×W120×D10mm、牛革製 MADE IN THAILAND
ノートリフィル/H210×W110×D4mm、無罫、64ページ、MD用紙(ステッチャー綴じ) MADE IN JAPAN
コットンケース/H240×W140mm、布製
スペアゴムバンド/オリーブ
<Package contents>
Package / H228 x W146 x D16mm
Leather Cover / H220 x W120 x D10mm MADE IN THAILAND
Notebook / H210 x W110 x D4mm, Blank, 64 pages, MD Paper (Saddle Stitched) MADE IN JAPAN
Cotton Bag / H240 x W140mm
Spare Rubber Band / Olive
No.15218006
---
※「TRAVELER'S COMPANY」は株式会社デザインフィルの登録商標です。
*"TRAVELER'S COMPANY", "TRAVELER'S notebook" and "TRAVELER'S FACTORY" is a trademark of Designphil Inc.

 Unfortunately, we don't export to individual customers out of Japan.