OLIVE EDITION
BACK TO LIST
BRASS BALLPOINT PEN OLIVE EDITION / ブラス ボールペン オリーブエディション
発売日:2017年3月24日(金)/ Japan
Release Date: April, 2017 / Countries outside of Japan
オリーブカラーに塗装したブラスボールペンです。
オリーブエディションの発売とあわせてリニューアルされるブラスボールペンをベースに、付属のフックパーツに留められるように、ヘッドのリングを大きめに作りました。ヒモの長さを調整し、首にかけたり、バッグに結び付けたりすれば、アウトドアや旅などにも便利に持ち歩くことができます。また、クリップは取り外して使うこともできます。
This is BRASS BALLPOINT PEN painted in an olive color. This pen has received a redesign that coincides with the launch of OLIVE EDITION and features an enlarged head ring to allow for attaching the included clip to the base of the pen. With the adjustable cord length, the pen can be worn around the neck or attached to a bag. This makes it easy to carry around when outdoors or on a trip. The clip can also be removed from the pen.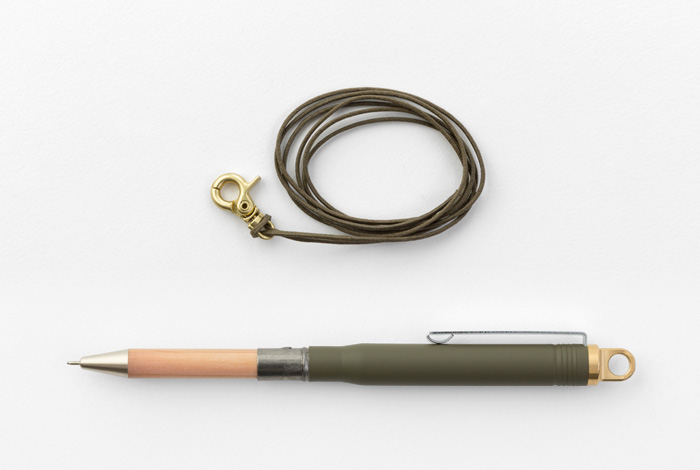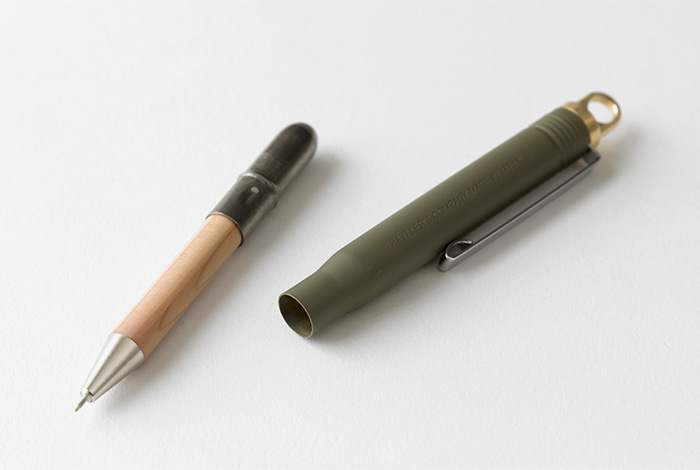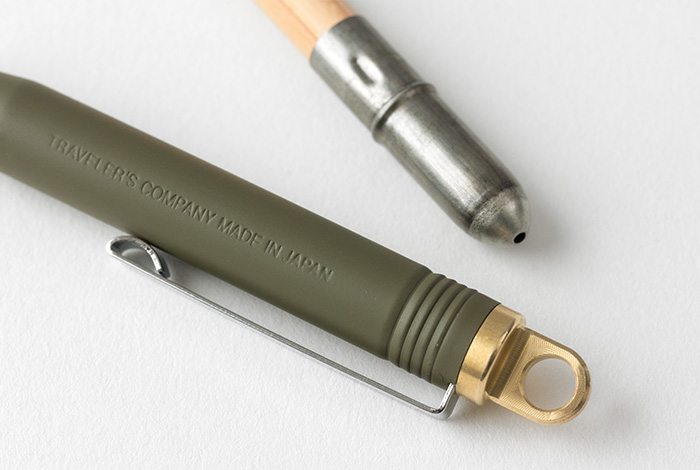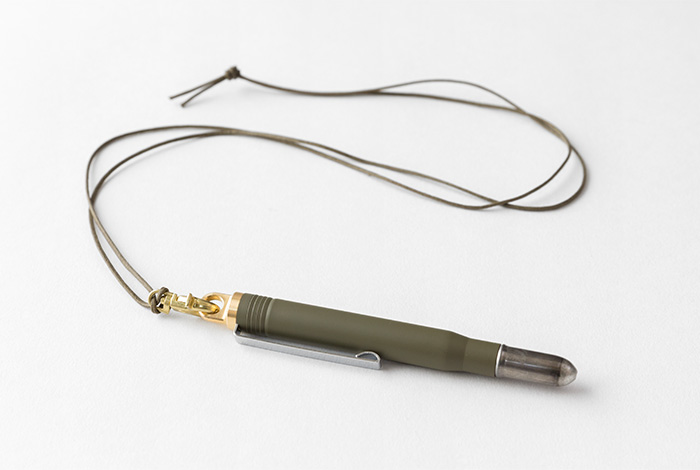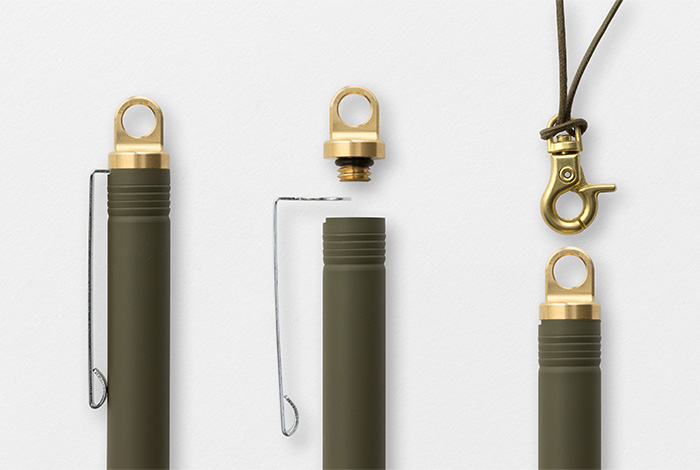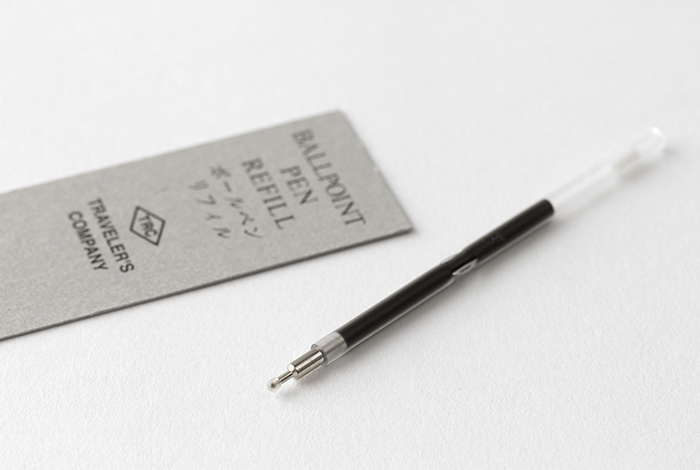 2,400円 + 税
本体/真鍮製、ひも/布製 90cm、フックバーツ/亜鉛ダイキャスト
Package / H193 x W115 x D13mm
Ballpoint pen / 11mm in diameter x H103mm (ink: black)
Cord / 90cm, Cloth
Clip / H13 x W20 x D4mm, Die cast zinc alloy
Refill / TRC BRASS BALLPOINT PEN REFILL or OHTO No.705NP
MADE IN JAPAN
No.36636006
---
※「TRAVELER'S COMPANY」は株式会社デザインフィルの登録商標です。
*"TRAVELER'S COMPANY", "TRAVELER'S notebook" and "TRAVELER'S FACTORY" is a trademark of Designphil Inc.

 Unfortunately, we don't export to individual customers out of Japan.