BRASS PRODUCTS / ブラスプロダクト
BACK TO LIST
BRASS PENCIL White / ブラス ペンシル 白
東京下町のプレス工場で作られた真鍮のホルダーと一体になった鉛筆です。
使わない時には、鉛筆を本体の内側にセットするため、コンパクトに持ち歩くことができます。真鍮に塗装を施してあるため。使い続けて塗装が剥げていくことで真鍮が顔を出し、独特の味わいを醸し出します。
鉛筆と消しゴムがセットになったリフィルもご用意していますので永くお使いいただき、その変化をお楽しみください。また、一般的な太さの鉛筆であれば、短くなったものをセットすることもできます。
This is a pencil made in a press factory located in one of the historical districts of Tokyo. This product consists of two parts, the brass made holder and the actual pencil. When this is not used, the pencil fits inside the holder, achieving a high level of portability. This portability makes the item serve as a great partner for a traveler. The brass is spray painted, and through its use, the paint starts to fall off and the brass starts to appear, giving it a profound taste.
There are refills consisting of pencils and erasers, so once the pencil shortens, please use the refill to continue using this item. If you have a pencil of your own, then as long as the diameter is the same, you can insert it into the holder as well.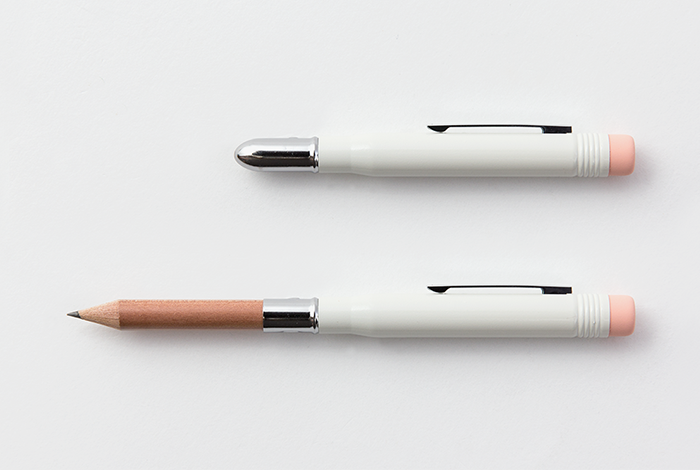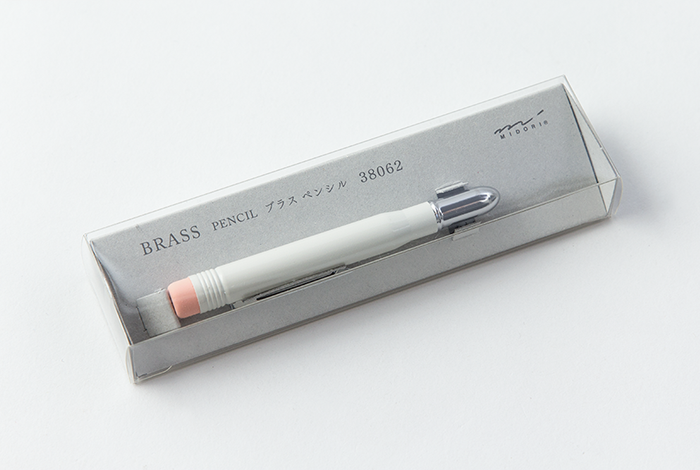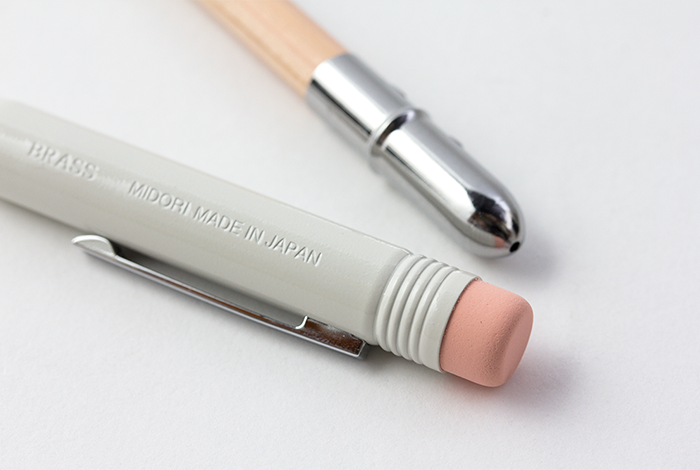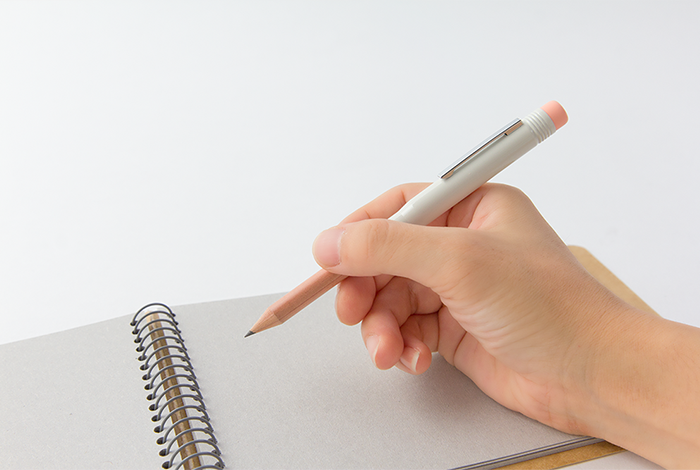 1,200円 + 税
Package / in PET case, H145 x W37 x D22mm
BRASS Pencil / 11mm in diameter x H 97mm (pencil: 75mm / HB)
MADE IN JAPAN
No.38062006

 Unfortunately, we don't export to individual customers out of Japan.