BRASS PRODUCTS / ブラスプロダクト
BACK TO LIST
TRC BRASS PENCASE / TRC ブラス ペンケース
『ブラスプロダクト』価格改定のご案内>>
無垢の真鍮の板をプレスして作った身蓋式のミニマルなデザインのペンケースです。ヴィンテージカーのボディーのようにゆるやかにカーブを描く美しいラインは、東京のプレス職人の長年の経験によって生み出されています。傷などを気にせずいつも持ち歩けば、アンティークの道具のような佇まいに変化していきます。
The simple and minimal design of BRASS PENCASE is created by pressing a solid brass plate. The beautiful shape that resembles the body of a vintage car, is skillfully crafted by experienced pressing craftsman in Japan. The lustrous golden hue of the pen case deepens over time and bring anytime, and acquires the rustic appearance of an antique brass item.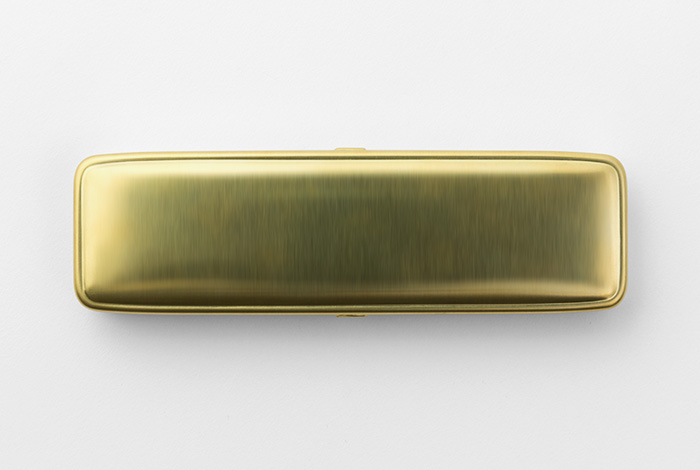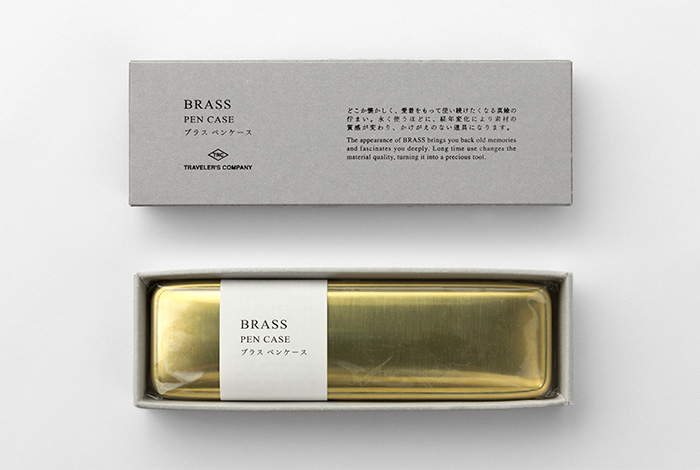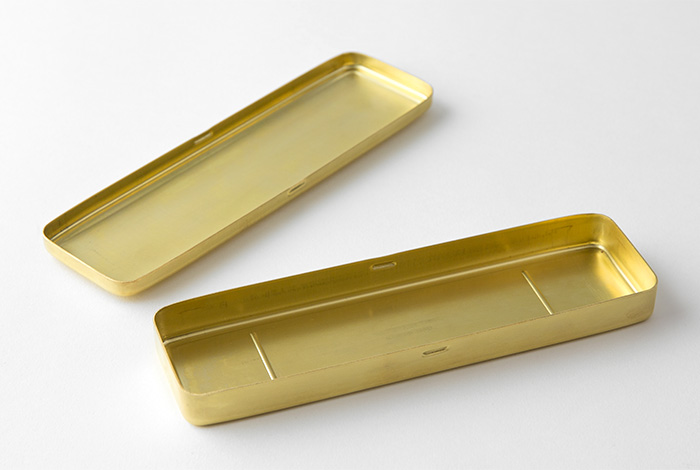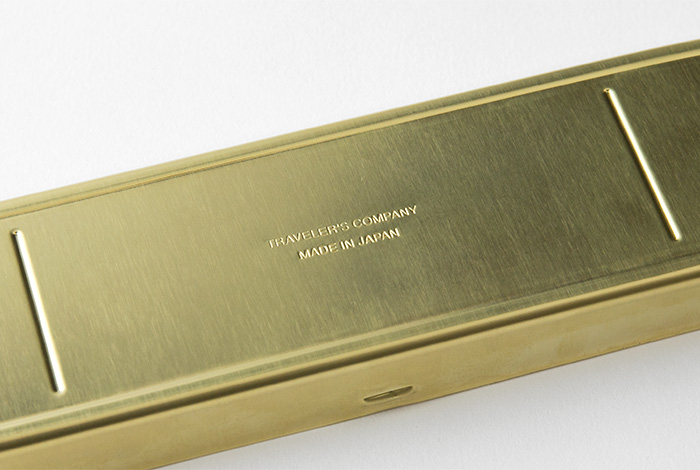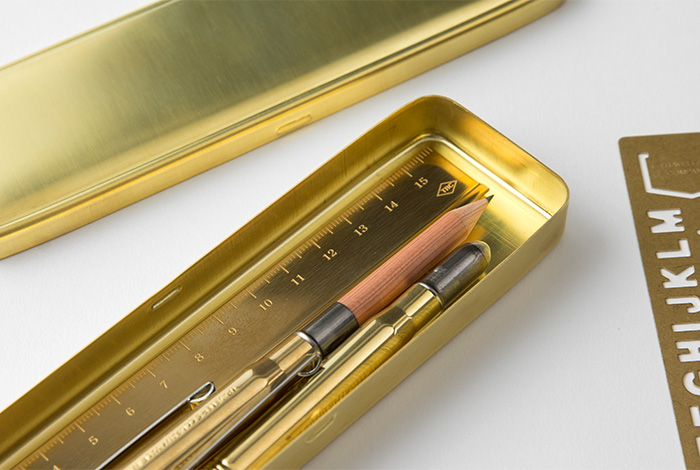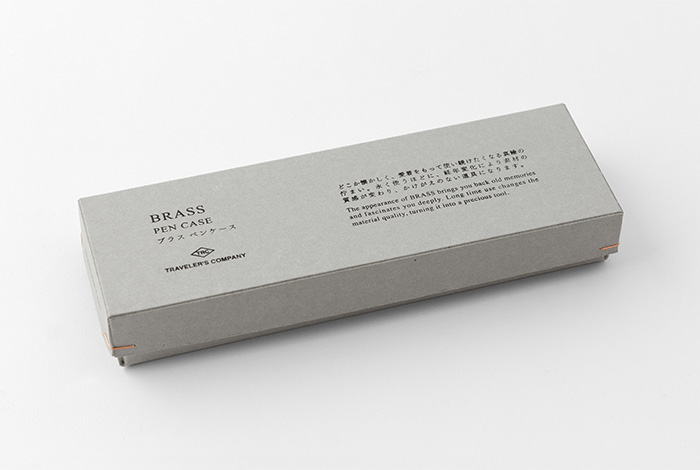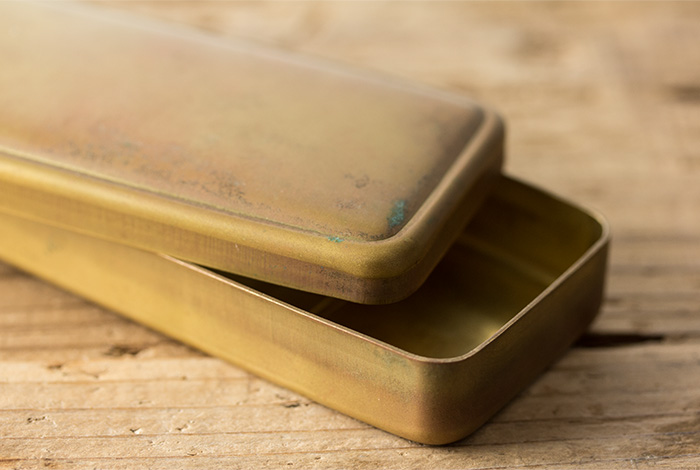 使い続けるうちに表面が酸化することで、深く味わいのある柔らかな色調に変化し、独特の雰囲気を醸し出します。
Through its use, the surface starts to oxidize, and this deepens the color and adds taste to the material itself.
4,950円(税込)
Package / Paper Box, H60 x W187 x D25mm
BRASS Pencase / H50 x W170 x D18mm
MADE IN JAPAN
No.41779006
---
※「TRAVELER'S COMPANY」は株式会社デザインフィルの登録商標です。
*"TRAVELER'S COMPANY", "TRAVELER'S notebook" and "TRAVELER'S FACTORY" is a trademark of Designphil Inc.

 Unfortunately, we don't export to individual customers out of Japan.