BRASS PRODUCTS / ブラスプロダクト
BACK TO LIST
BRASS PENCASE / ブラス ペンケース
無垢の真鍮の板をプレスして作った身蓋式のミニマルなデザインのペンケースです。
蓋の部分の緩やかなカーブを描く膨らみやエッジのまっすぐなラインなど、ヴィンテージカーのボディーのような美しい造形は、東京のプレス職人の長年の経験によって生み出されています。
使い始めは金色の光沢がありますが、永く使うほどに深くにぶい色合いになり、アンティークの道具のような佇まいに変化していきます。ブラスペンやブラス定規などと合わせてお使いください。
This is a pen case made through pressing a pure brass plate. The curves applied on the body resembles a body of a vintage car, and this is made possible through the experience a craftsman in Tokyo acquired through a long peri-od of time. Please use this product for a long time and enjoy the beautiful change the material goes through.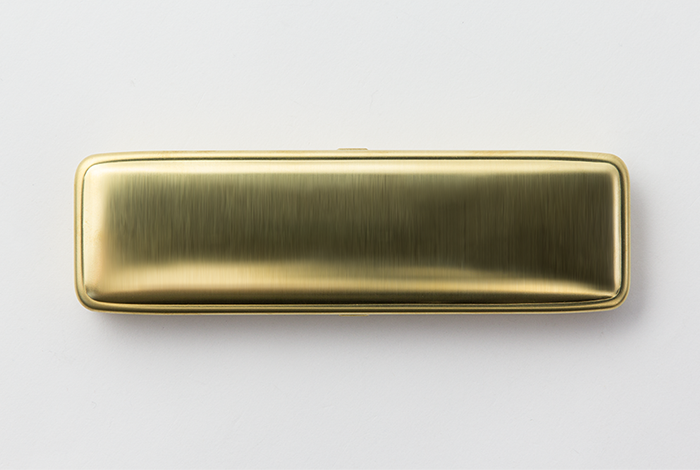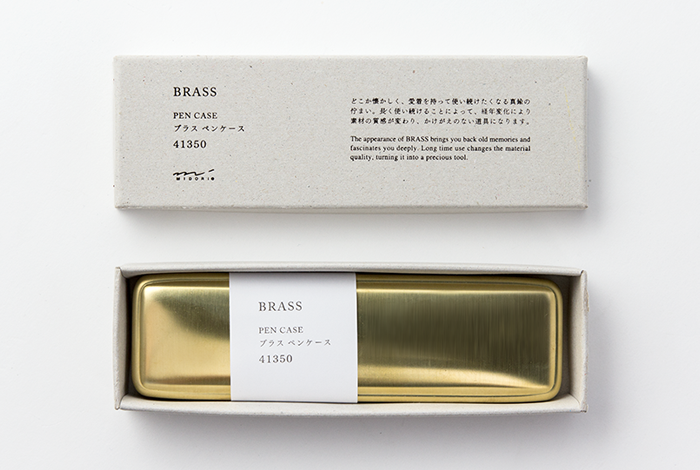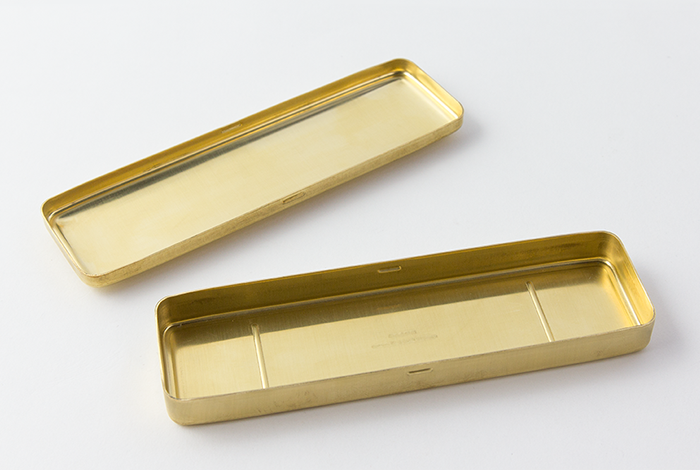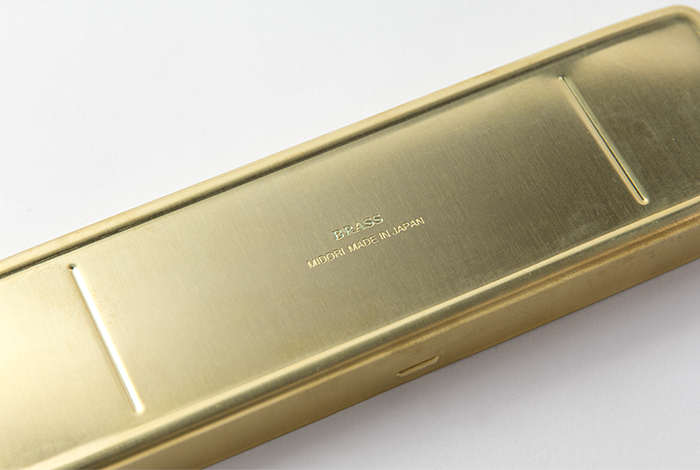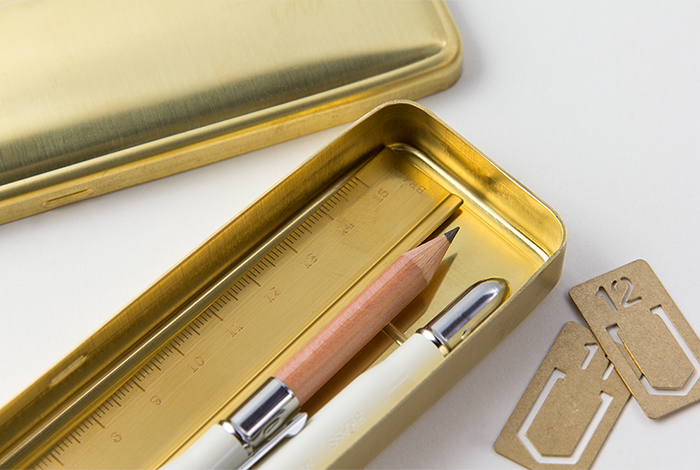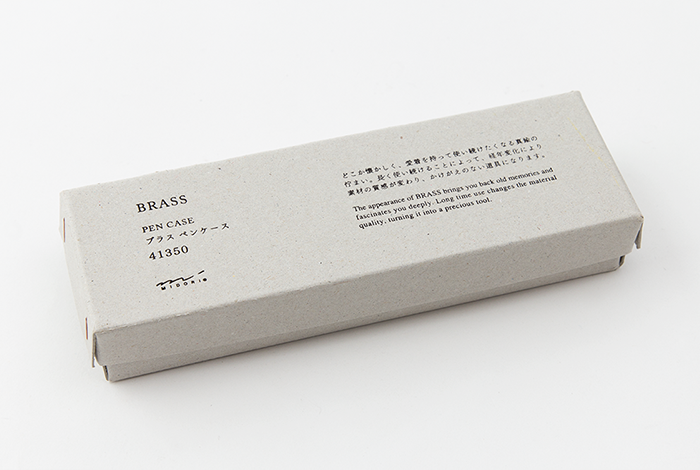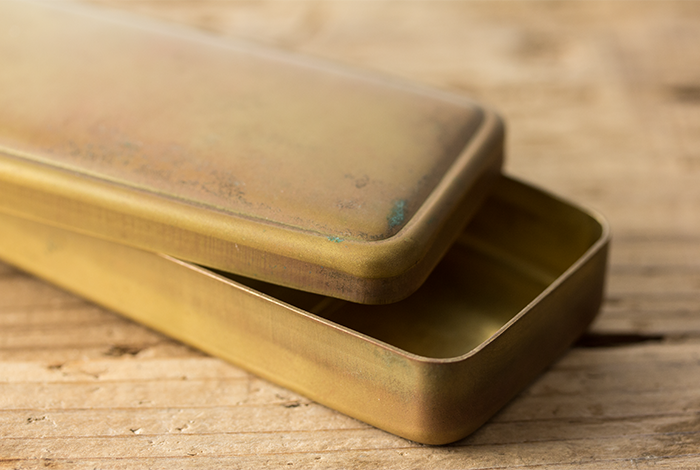 使い続けるうちに表面が酸化することで、深く味わいのある柔らかな色調に変化し、独特の雰囲気を醸し出します。
Through its use, the surface starts to oxidize, and this deepens the color and adds taste to the material itself.
3,800円 + 税
Package / in paper case, H 63 x W 193 x D 33mm
BRASS Pencase / H50 x W170 x D18mm
MADE IN JAPAN
No.41350006

 Unfortunately, we don't export to individual customers out of Japan.