BRASS PRODUCTS / ブラスプロダクト
BACK TO LIST
NIB FOR FOUNTAIN PEN / 万年筆 交換用ペン先
『ブラスプロダクト』価格改定のご案内>>
トラベラーズカンパニー ブラス万年筆のペン先パーツです。ペン先が曲がってしまったり、破損してしまった場合、こちらのパーツで交換をすることができます。交換方法の説明書もお付けしています。
This is a nib parts for TRC BRASS FOUNTAIN PEN. If the nib is bent or damaged, this part can be used to replace it. Instructions on how to replace the nib are also included.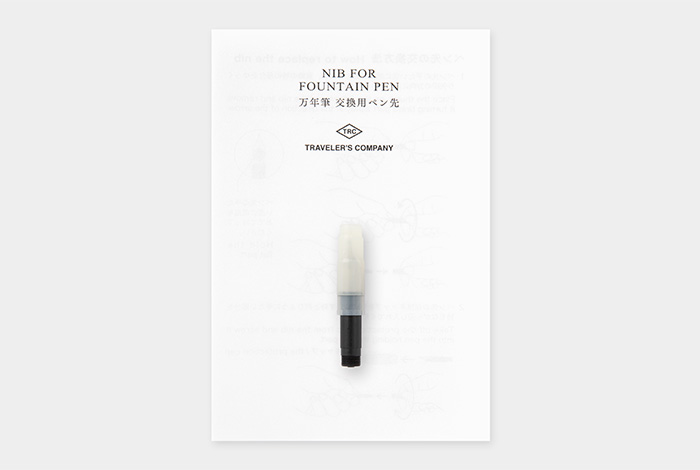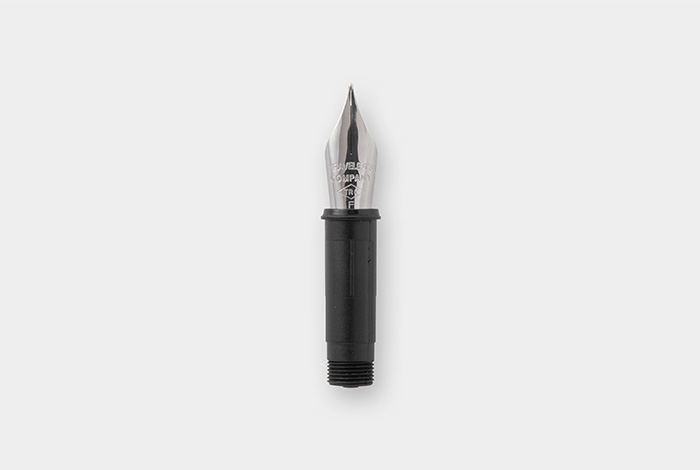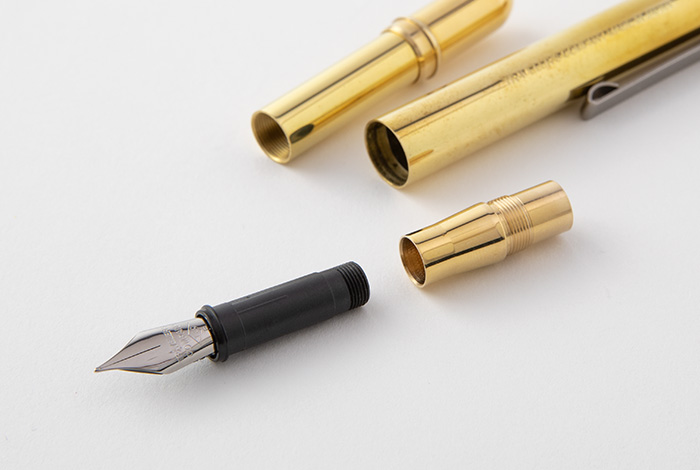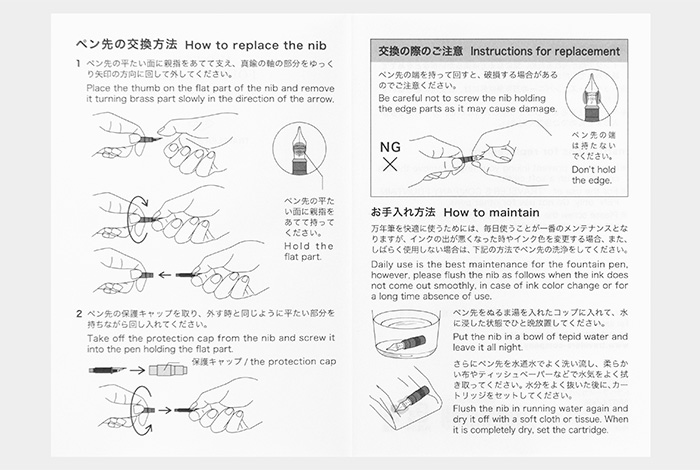 ペン先/スチール製、文字幅F 1,540円 (税込)
Pen tip / Steel, Nib size / Fine
5mm in diameter x H40mm
Package / H135 x W95 x D24mm
MADE IN GERMANY
No.38074006

 Unfortunately, we don't export to individual customers out of Japan.