BRASS PRODUCTS / ブラスプロダクト
BACK TO LIST
BRASS LABEL PLATE / ブラス ラベルプレート
『ブラスプロダクト』価格改定のご案内>>
例えば、何十年も続く活版印刷工場の黒ずんだ木製の棚の引き出しについているような真鍮のプレートをイメージして作りました。付属の強力両面シールで、ノートの表紙やボックスに貼ってご使用ください。また、ハトメが留めてある穴に糸を通して、革小物やブックカバーに縫い付けても素敵です。見出しとして便利になるだけではなく、真鍮の風合いが、使うたびに懐かしく温かい気持ちにさせてくれます。
When developing this item, we imagined a wooden toolbox placed at an old letterpress printing factory. The tool box has darkened from its heavy use, but the brass plate attached gives a beautiful contrast. The product we made has a strong double sided tape attached, so please feel free to stick it on the cover of your notebook or on your favor-ite box. It functions as an index, and the more you use it, the more you feel an affection towards the product.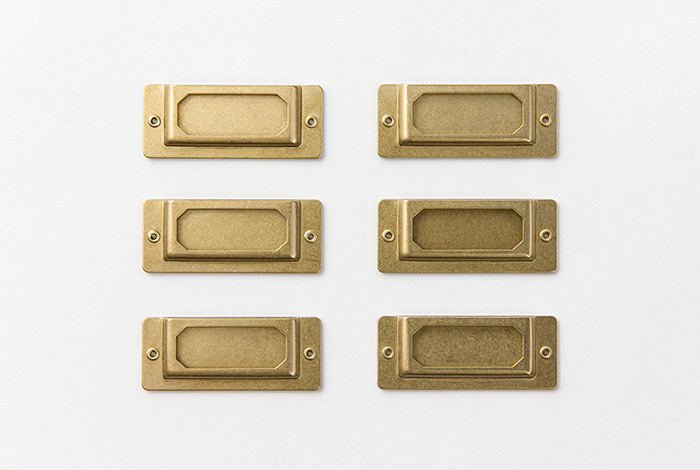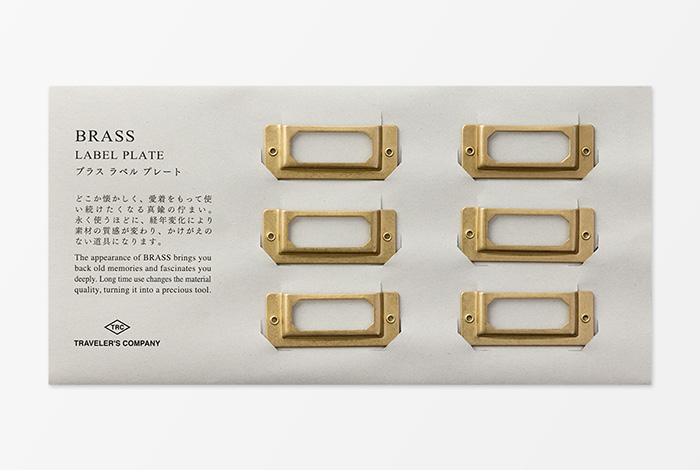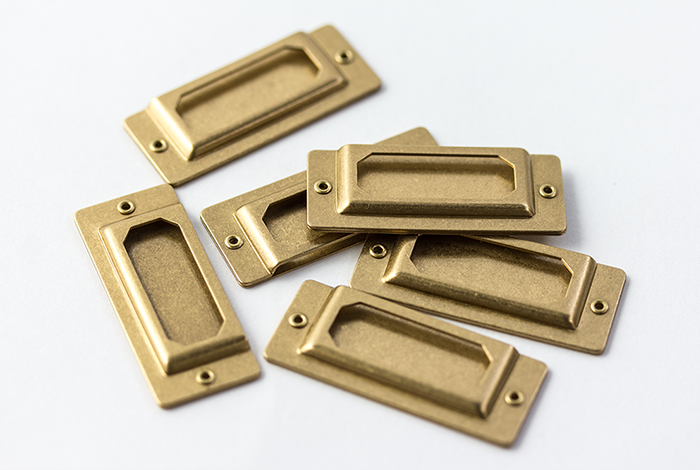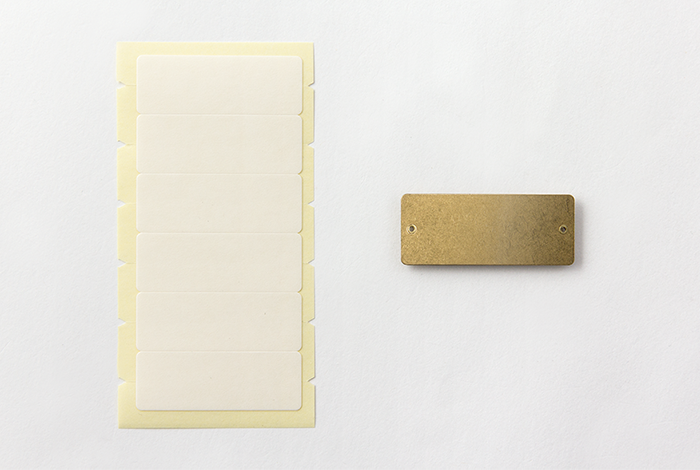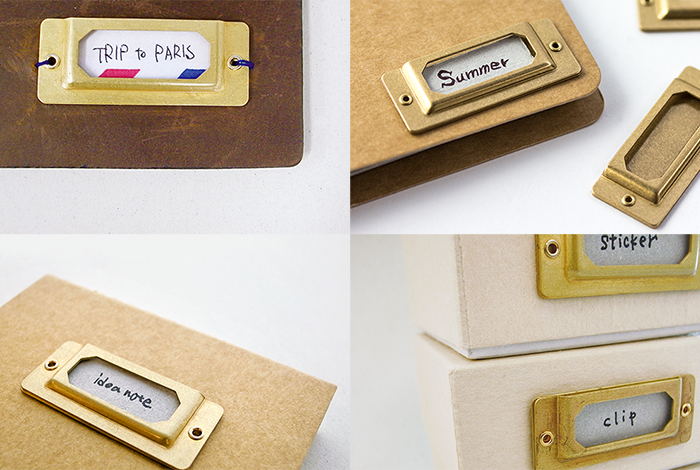 1,760円(税込)
Package / in PP bag, H105 x W200 x D4mm
Label plate / H18 x W44mm, 6 clips (with double-sided sticker)
MADE IN CHINA
No.82022006

 Unfortunately, we don't export to individual customers out of Japan.