BRASS PRODUCTS / ブラスプロダクト
BACK TO LIST
BRASS CLIPS Number / ブラス クリップ ナンバー
『ブラスプロダクト』価格改定のご案内>>
1から12までの数字を型抜きで記したクリップです。
まだ世の中がコンピューターとかインターネットとはまったく無縁の時代に、どこかの異国でひっそり営まれていたホテル。その部屋のドアに掲げられていたルームプレートをイメージして作りました。ノートや本に挟んで、しおりやインデックスに、また、台紙や封筒に付けて、書類や名刺などの整理にもおすすめです。
真鍮のどこか懐かしくあたたかい質感を日々の道具に加えることで、すこしだけでも温かい気分で毎日を過ごしていただけたら幸いです。
This is clip with numbers 1 through 12 being punched out.
Imagine the days where there weren't any computer and internet. In a country far away, there's a small hotel with a number plate on each room. We made this number clip where the font of the number resembles the room plate of a hotel. Please use this as a bookmark or an index on your notebook or book. It is also suitable for sorting docu-ments and business cards. The warm feeling of brass should give warmth to your daily life.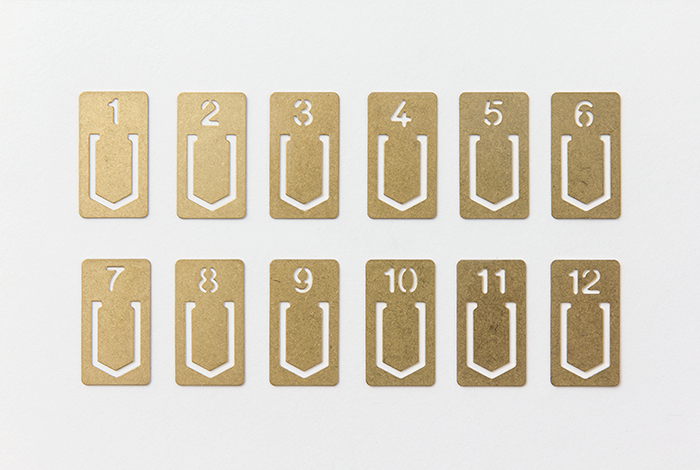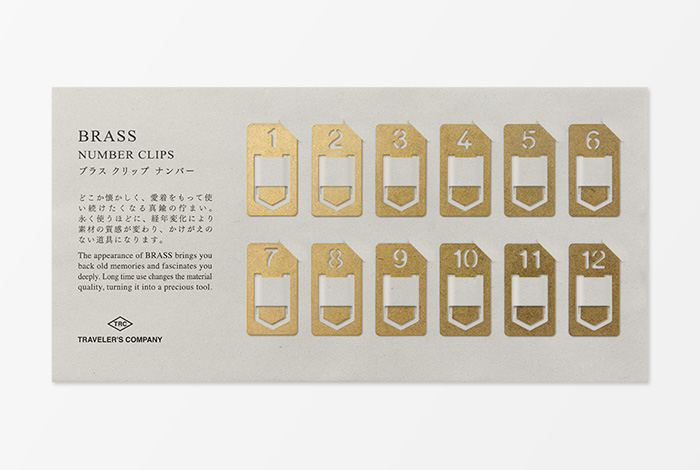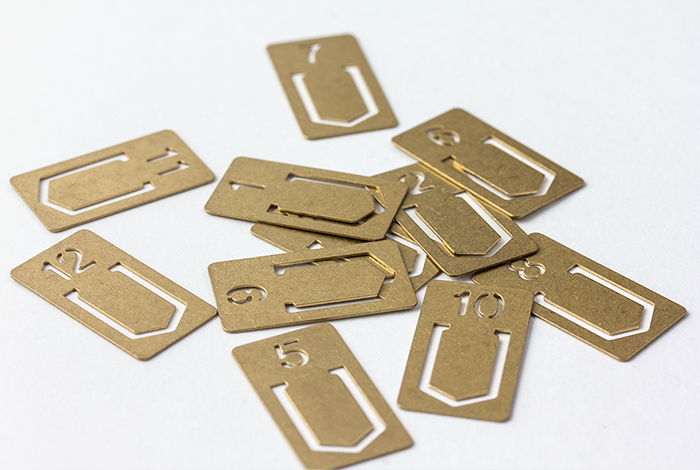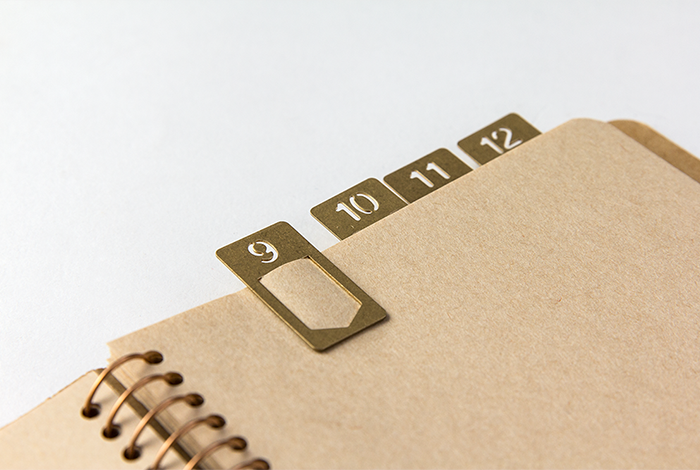 1,760円(税込)
Package / in PP bag, H105 x W200 x D3mm
BRASS Clip / H31 x W17mm, 12 clips
MADE IN CHINA
No.43080006

 Unfortunately, we don't export to individual customers out of Japan.