TRAVELER'S COMPANY CARAVAN in EUROPE 2015
Amsterdam-London-Berlin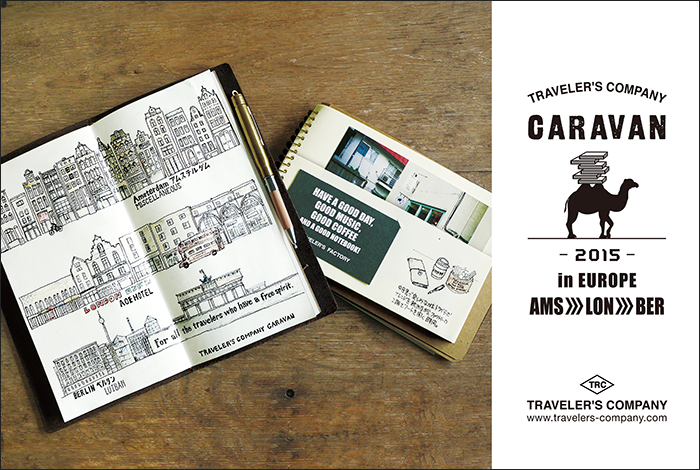 ハロー、ヨーロッパ!
トラベラーズノートをはじめ、旅するように毎日を過ごすための道具を作るトラベラーズカンパニーが、キャラバン隊となって旅するイベント、トラベラーズカンパニーキャラバン。ついに日本を飛び出し世界へ旅立ちます!今回の旅先は、アムステルダム、ロンドン、ベルリンのヨーロッパの3都市です。
トラベラーズノートが2006年に日本で生まれてもうすぐ10年。世界各地でこのノートを使ってくれている方々が少しずつ増えています。その背景には、各地で大切に愛情を持って紹介してくれているお店の存在があります。今回の会場となるアムステルダムの「MISCELLANEOUS」とベルリンの「LUIBAN」もそんなお店です。さらに、ロンドンの会場は、2013年にロンドンのダウンタウンエリアにオープンした「ACE HOTEL London Shoreditch」。アメリカ・ポートランドに拠点を置く「ACE HOTEL」は、そのDIY精神に基づく自由な創造性や独自の感性によって、ホテルの新しいスタイルを作った存在として注目されています。ロンドンでもオープンより様々なイベントが随時開催され、文化発信基地となっています。
イベント会場では、トラベラーズノートをはじめ、そのフラッグシップストア、トラベラーズファクトリー限定のオリジナル商品の販売やカスタマイズコーナー、さらにトラベラーズファクトリーでの人気イベント、スパイラルリングノートバイキングを開催します。また、イベント開催に先駆けて、2015年10月24日~11月24日まで、アムステルダム「MISCELLANEOUS」、ベルリン「LUIBAN」に、トラベラーズファクトリー ポップ・アップコーナーが登場します。
イベントの模様は、公式twitterやfacebookでも発信していく予定です。
ぜひ、楽しみにしてください!
※このイベントは終了しました。

開催場所、日時
<アムステルダム / オランダ>
2015年11月7日(土)、8日(日)「MISCELLANEOUS」
www.misc-store.com
<ロンドン / イギリス>
11月10日(火)、11日(水)「ACE HOTEL London Shoreditch」
www.acehotel.com
<ベルリン / ドイツ>
11月13日(金)、14日(土)「LUIBAN」
www.luiban.de

スパイラルリングノートバイキングについて
世界にたった1冊だけのオリジナルのノートを作ることができるイベントです。
イベントオリジナルのロゴが箔押しされた表紙を手にとって、定番の筆記用紙やポケットの中紙をはじめ、質感のある紙や味のある紙、カラフルな紙など、ずらりと並んださまざまな種類の紙の中からバイキング気分でお好きな紙を選びます。そして、選んだ紙を自分の好きなページ順に重ねます。1枚ずつ色を変えたり、最初と最後にポケットを付けたり、好きなようにアレンジできます。そして、最後にリング製本職人が、その場でリングで綴じてオリジナルノートが完成します。
---
Hello Europe!
TRAVELER'S COMPANY – a company that makes products such as the TRAVELER'S notebook to make one travel through their daily lives – will be going on an overseas caravan trip! This time, we will visit Amsterdam, London, and Berlin.
It's going to be ten years since TRAVELER'S notebook came into being in Japan. Since 2006, we have seen more people use this notebook around the globe. We believe this is happening thanks to the shops around the world that introduce our products with love and passion. We will be visiting stores like "MISCELLANEOUS" in Amsterdam, and "LUIBAN" in Berlin, and these are one of those stores that introduce our products with passion. In London, we will be hosting the event at Portland, Oregon based hotel "ACE HOTEL London Shoreditch."
In the stores we will be staying at, we will sell our original products from TRAVELER'S FACTORY and also place a customizing corner. We will also have the Spiral Ring Notebook Event as well. This event is the most popular in TRAVELER'S FACTORY, and we have hosted this at several locations in Japan. This is a chance to create your one and only notebook, and also, your chance to meet the producer and designer of TRAVELER'S COMPANY in Tokyo!
Finally, prior to starting the event, from October 24 to November 24, a pop up store of TRAVELER'S FACTORY will appear in "MISCELLANEOUS" and "LUIBAN." The items that are popular in the shops in Tokyo and Narita Airport will be sold during this period.
*This event has been closed.

Day and Location
<Amsterdam, Netherlands>
7-8 November, 2015: MISCELLANEOUS
www.misc-store.com
<London, U.K.>
10-11 November, 2015: ACE HOTEL London Shoreditch
www.acehotel.com
<Berlin, Germany>
13-14 November, 2015: LUIBAN
www.luiban.de

About the Spiral Ring Notebook Event
Have you ever wanted a notebook that's different from what everybody else have? This event will allow you to make your one and only notebook!
First, choose your favorite cover with the logo of the event being pressed. Then move on to the section where there are papers stacked beautifully on a plate. We prepared various papers including our MD papers, papers with pockets, and other unique and colorful papers. Once you stand in front of the papers that are lined along the table, you'll start to feel like as if you're in a morning buffet served at a hotel. Pick your favorite papers, group them in the order you want it to be, and in the end, the ring binding craftsman will bind the notebook right in front of you! This is one of the views you never want to miss out. Once that's all done, your one and only notebook is ready to be used! Please use this chance to make your own notebook.
Original products from TRAVELER'S FACTORY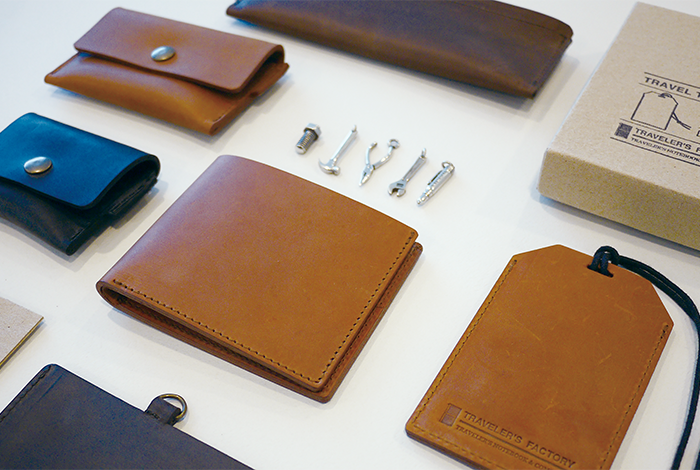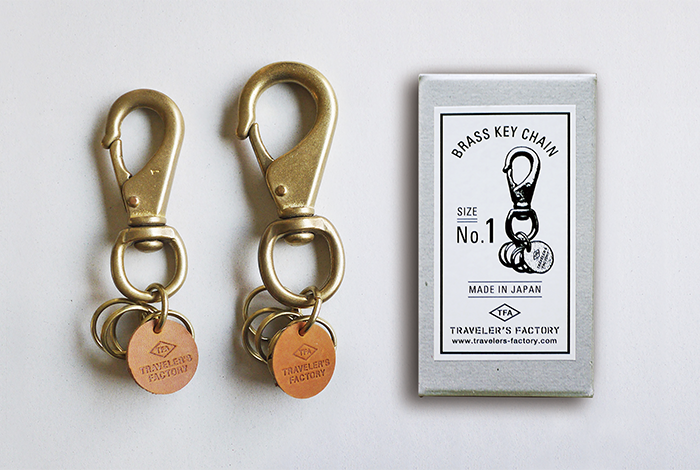 SPIRAL RING NOTEBOOK Event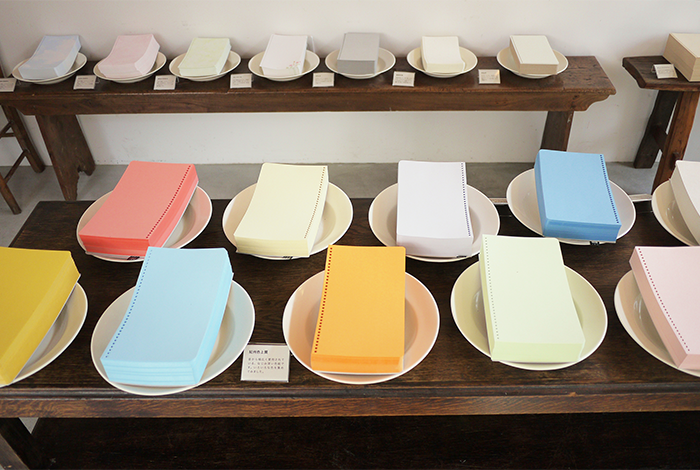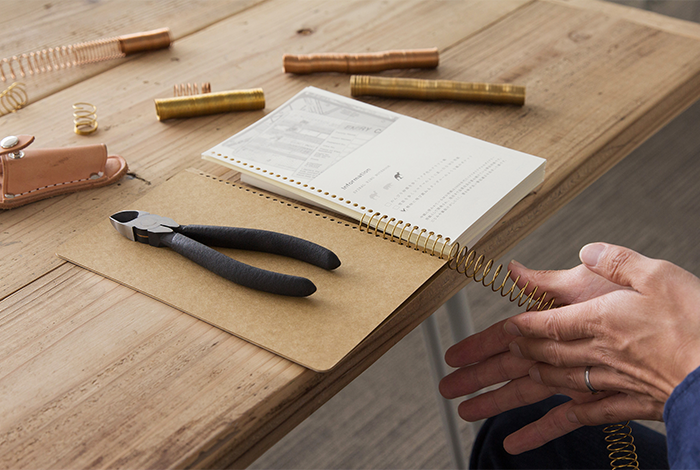 ---
EVENT PHOTO REPORT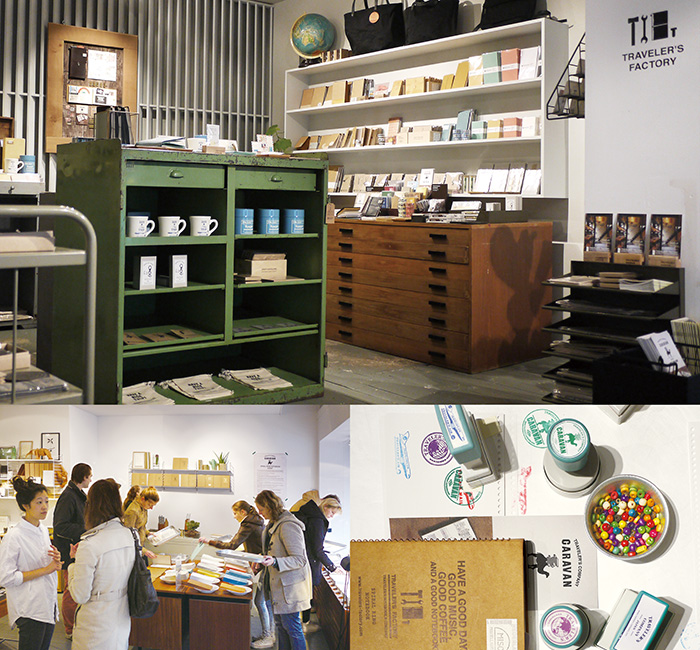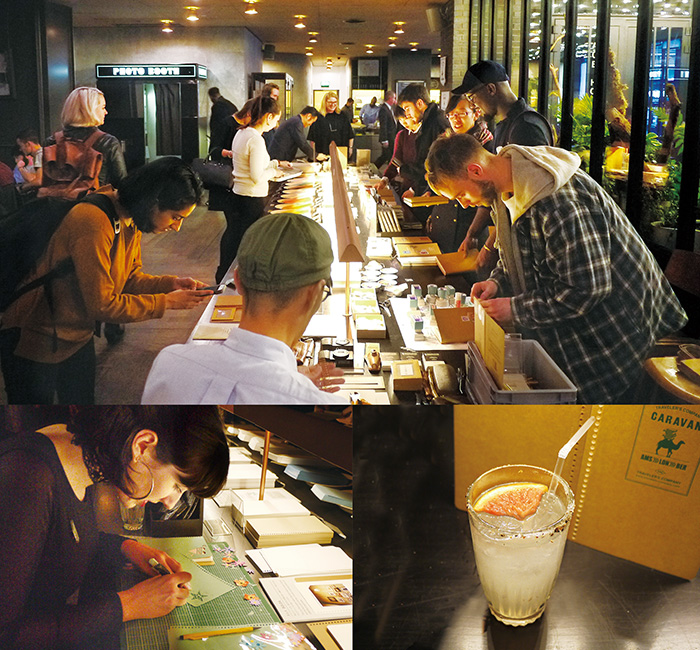 <London, U.K.>
10-11 November, 2015: ACE HOTEL London Shoreditch
www.acehotel.com