HOW TO REPLACE THE INK CARTRIDGE
万年筆のインクカートリッジの交換方法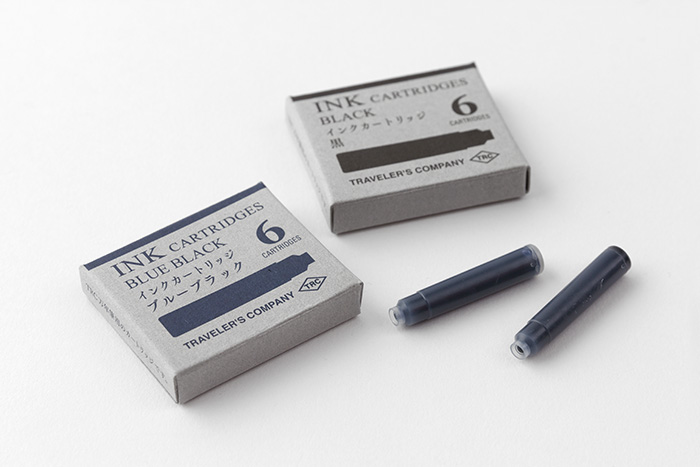 TRC ブラス 万年筆のインクカートリッジの交換方法です。
インクの色を変える場合は、「万年筆のお手入れ方法」の手順に沿って洗浄してから付け替えてください。
Here is how to replace TRC Fountain Pen's ink cartridge. In changing the ink color please wash according to "HOW TO KEEP THE PEN IN GOOD CONDITION" before you replace it.
---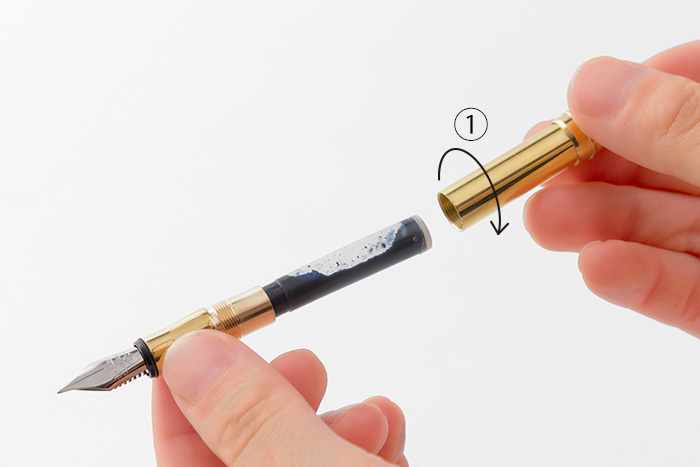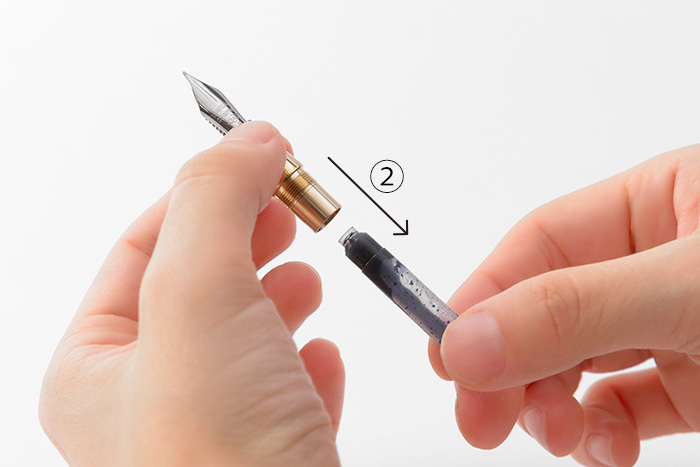 STEP 1
ペン先を手に持ち、胴の部分を(1)の方向に回して外します。
インクがなくなったカートリッジを(2)の方向にまっすぐひっぱり取り外してください。
Hold the nib and unscrew the barrel in the direction (1).
Remove the empty cartridge pulling straight in the direction (2).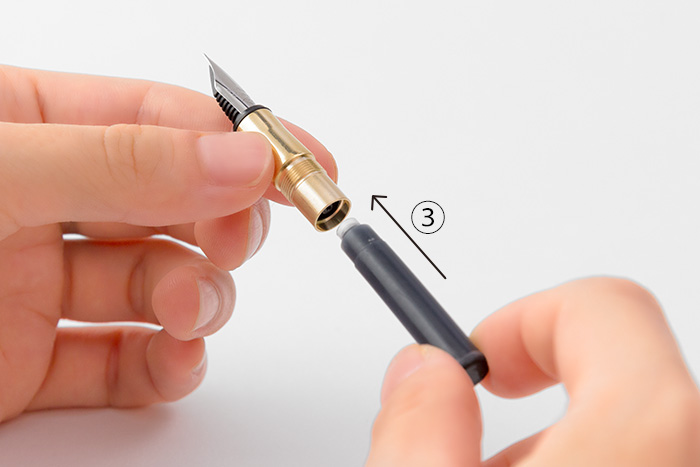 STEP 2
ペン先を上向きにして、カートリッジの細い方を、(3)の方向にまっすぐ奥まで差し込んでください。
Put the pen nib-up and insert the small end of the cartridge straight in the direction (3).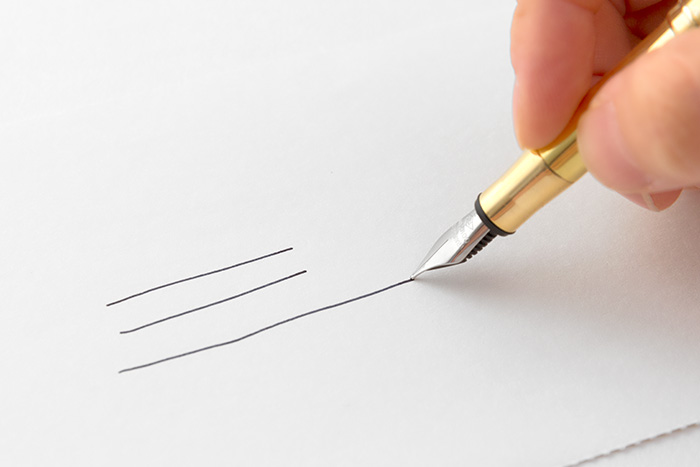 STEP 3
インクが出るまでしばらく時間がかかりますが、自然に書ける状態になります。
Although it takes a little while to access the ink, soon the pen will write smoothly.