TRAVELER'S notebook New Line Up 2016
トラベラーズノートの新しい定番ラインアップ 2016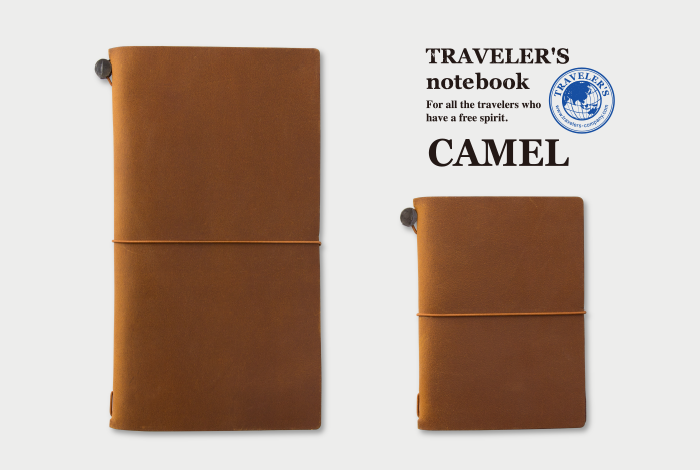 トラベラーズノートに定番カラーとして新しい色、キャメルが登場します。
キャメルは、かつてトラベラーズノート発売5周年記念のレギュラーサイズ、スターフェリーとのコラボレーションのパスポートサイズを、それぞれオリジナルの刻印を押した限定版として発売しましたが、このたび、新たに革の色や風合いを再調整し、定番としてラインアップに加わることになりました。
黒や茶と比べ、より革の色合いの変化が楽しめるのがキャメルの大きな特徴です。その分、一冊一冊の個体差が大きく、傷なども目立ちやすいという特徴もあわせ持ちますが、使うほどに風合いが変化し、使い手の個性が反映されやすいという大きな魅力があります。その点では、トラベラーズノートの革の色のなかで、最もトラベラーズらしい色とも言えるのかもしれません。
さらに、キャメル用のペンホルダーやパスポートサイズの画用紙、軽量紙、クラフト紙などもあらたに定番に加わります。
10周年という節目の年に加わるトラベラーズノートの新しいラインアップ。末永くよろしくお願いします。
TRAVELER'S notebook will release a camel color as its standard lineup.
In the past, we released the camel color twice. Once as a fifth anniversary limited edition for the regular size, and as a collaboration version with Star Ferry for Passport Size. Both of those notebooks were released as a limited edition, but this time, we readjusted the color and texture of the camel leather, and decided to add it into our standard lineup.
Compared to black and brown, camel shows a lot of change in color. Also, each of the camel leather shows a slight difference, and makes scratch marks easy to appear, but the more you use it, the more the texture changes and reflects the characteristic of the user. In that sense, it's possible to say that out of the three leather colors available, camel is the color that most reflects the characteristic of TRAVELER'S notebook.
In addition to the camel notebook, camel color Pen Holder, Passport Size Refill Sketch Paper, Lightweight Paper, and Kraft Paper will be added to the regular lineup.
We hope this new lineup joining on this 10th anniversary will make your life with TRAVELER'S notebook more fun.
TRAVELER'S notebook CAMEL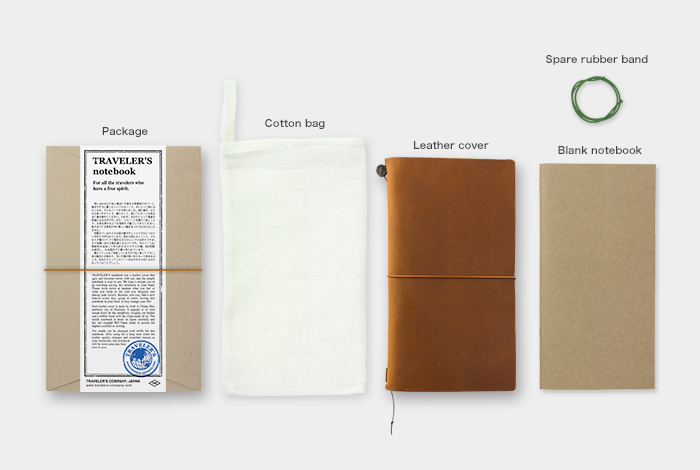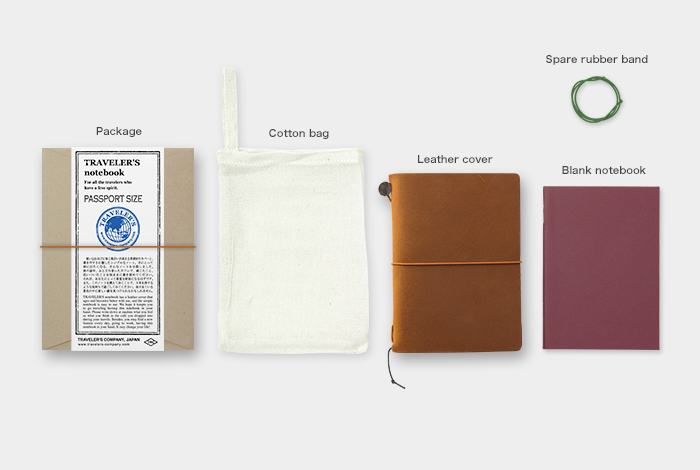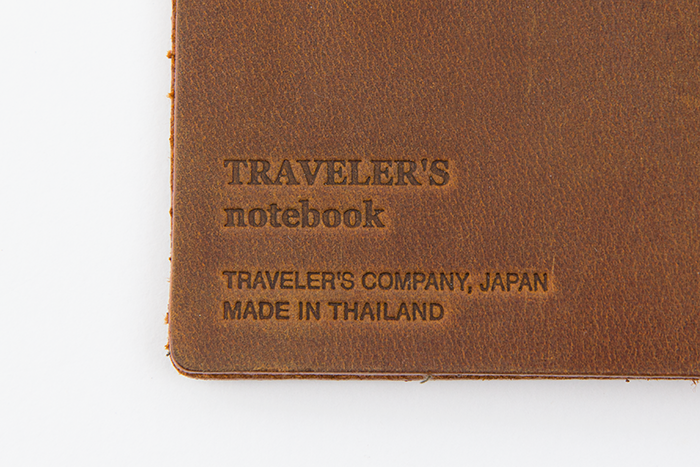 トラベラーズノート キャメル(レギュラーサイズ) 4,000円+税
トラベラーズノート キャメル(パスポートサイズ) 3,200円+税
PEN HOLDER
キャメルの発売とあわせて、ペンホルダーにもキャメルが加わります。また、ノートリフィルやダイアリー、クラフトファイルなどに貼って取り付けられるペンホルダーシールがトラベラーズノートのラインアップに登場します。お好みにあわせてどうぞ。
Along with the release of the camel colored notebook, camel colored Pen Holder will be added. Also, the Pen Holder Sticker will be added in the TRAVELER'S notebook lineup. This sticker can be added to the notebook refill, diary, and Kraft folder. Please use these pen holders based on your preference.
---
015 Pen Holder <S> Camel/ペンホルダー キャメル<S>
製品詳細>>
Details of the products >>
016 Pen Holder <M> Camel/ペンホルダー キャメル<M>
製品詳細>>
Details of the products >>


015 ペンホルダー <S> 900円+税、 016 ペンホルダー <M> 900円+税
---
024 Pen Holder Sticker Black/ペンホルダーシール 黒
024 Pen Holder Sticker Brown/ペンホルダーシール 茶
製品詳細>>
Details of the products >>

300円+税
REFILLS (Regular Size)
レギュラーサイズのリフィルについて
リペアキットは、キャメル用も加わりゴムは6色に、さらにご要望の多かったしおり用の紐もセットしたリニューアルバージョンを発売。ノートリフィルクラフト紙は、筆記適性を考えて作られたデザインフィルオリジナルのクラフト紙に変更となります。
About the Regular Size Refills
For the Repair Kit, the spare rubber band for camel is added, making it a total of 6 colors. Also, a string for the bookmark is added, and this reflects the requests given from our users. For the Refill Kraft Paper, the paper changed to Designphil's original kraft paper that best suits in writing.
---
009 Repair Kit / リペアキット 6色入
※仕様・価格が変更となります
新仕様の製品詳細>> / 旧仕様の製品詳細>>
Details of the new specification>> / Details of the old specification>>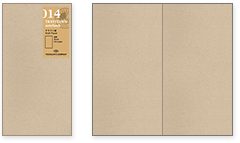 400円+税
REFILLS (Passport Size)
パスポートサイズのリフィルについて
001横罫、002セクション、003無罫は、より書くことを楽しんでいただけるよう、万年筆でもにじみや裏抜けがしにくい、オリジナルの筆記用紙、MD用紙に変更します。あわせてページ数は64ページとなり、ミシン目はなくなります。005は、ミシン目付きの軽量紙に変更。さらに、画用紙とクラフト紙が新たなラインアップに加わります。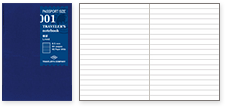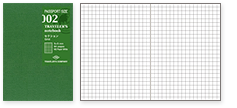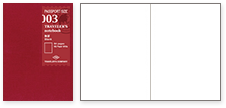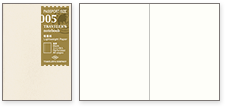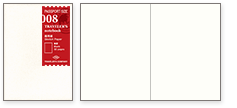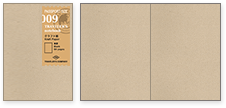 005 軽量紙 300円+税、 008 画用紙 300円+税、 009 クラフト紙 300円+税
---
※「TRAVELER'S COMPANY」および「トラベラーズノート」は株式会社デザインフィルの登録商標です。
*"TRAVELER'S COMPANY", "TRAVELER'S notebook" and "TRAVELER'S FACTORY" are trademarks of Designphil Inc.