BACK TO LIST
DO
(Madrid, Spain)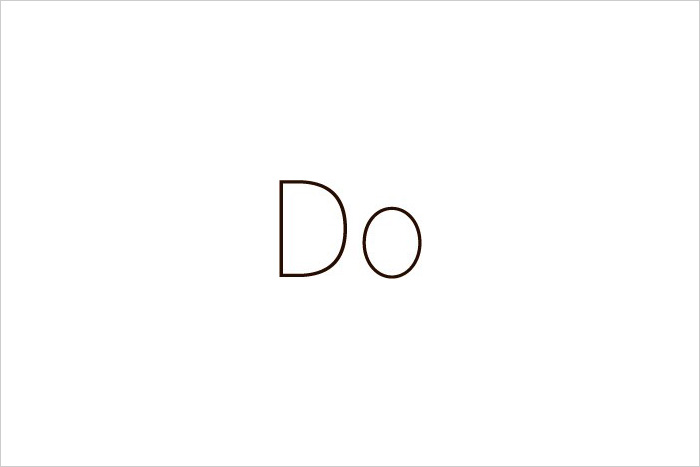 Do は、マドリードの中心地にあるコンセプトショップです。洗練されたアート、ファッション、デザインによって作り込まれた空間は、オーナーであるルシアさんの価値観や哲学を感じさる、まさに「コンセプトショップ」を体現したお店になっています。200㎡の店内は、ファッション、アクセサリー、家具と雑貨、アートギャラリー、雑誌、Zineとステーショナリー、カフェのコーナーで構成されています。ライフスタイルや価値観を共有できる様々な人たちとコラボレーションをすることで、その空間は常に変化し続けています。
ルシアさんがトラベラーズノートを知ることになったきっかけは、ブラスプロダクトでした。ある夜、ネットサーフィンをしていて偶然ナンバークリップを見つけた時、その美しい佇まいに、自分の店に必要な商品だと直感。その後トラベラーズカンパニーのサイトをチェックするとすぐにこのブランドの虜になったそうです。それから本日に至るまで、Doではトラベラーズカンパニーのほぼすべての商品を取り扱ってくれています。またルシアさんはだけでなく、Doのスタッフやご家族もトラベラーズノートの大ファンです、と伝えてくれました。そんなルシアさんがマドリードのおすすめスポットを紹介してくれました。
Do' can be described as a 'concept store', located in central Madrid, with a philosophy focused on the creation of a space integrating Art, Fashion, and Design as seen through the same lens. A store that is constantly shifting, open to collaboration among disciplines, in which to share a similar vision and lifestyle. The 200m2 space is divided into the following areas: Fashion and Accessories, Furniture and Decoration, Art Gallery, Magazines, Fanzines & Stationery, Café.
Lucia Ruiz-Rivas, a shop owner discovered TRAVELER'S notebook through Brass line, one evening She was browsing the Internet and came across this BEAUTIFUL Brass number clips and she knew she needed them for her store. That image took her to TRAVELER'S COMPANY website where she discovered the hole line, it was love at first sight! She contacted the brand in Japan and since that day forward we have carried the complete line at her space, every colleague at the store has his own and all their family members are now also addicted to them! She would introduce the recommend places of Madrid located their shops.
---
STORE LOCATOR
Do Design
Do Designは2020年2月に閉店しました。
Do Desing is closed permanently since Feb, 2020.
---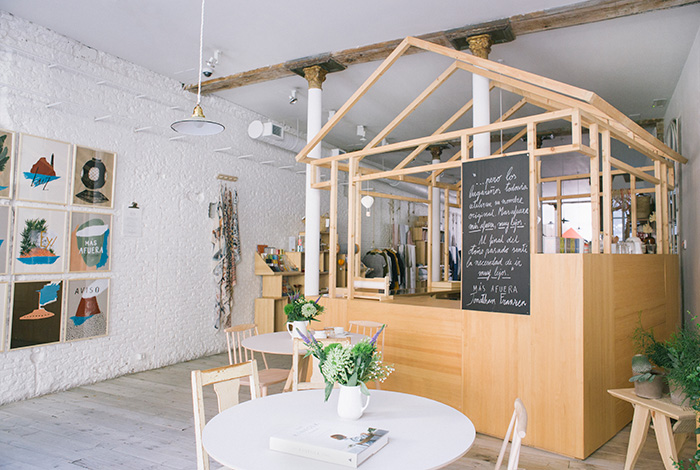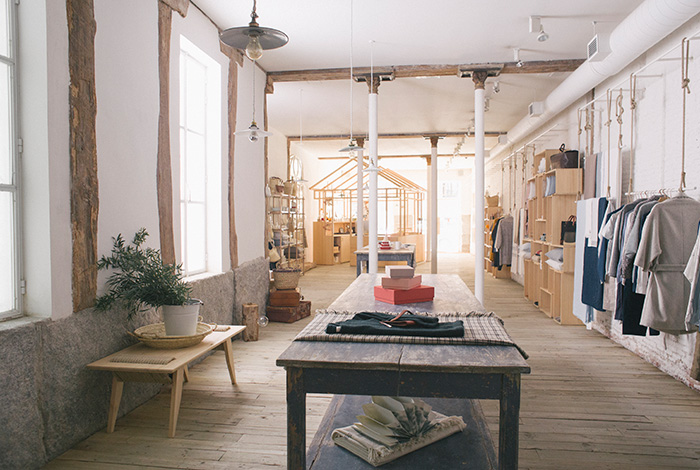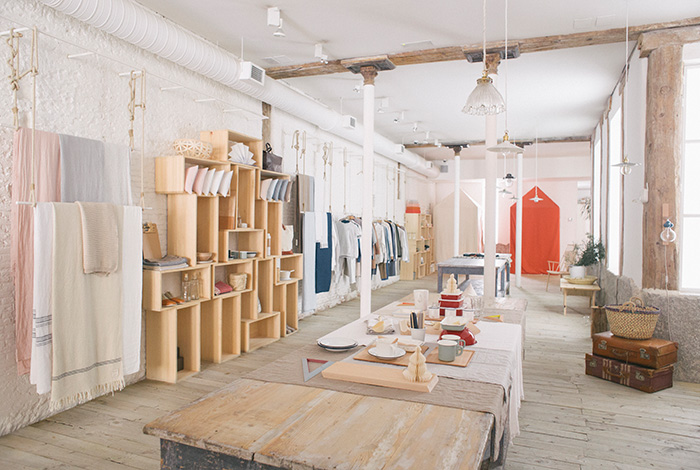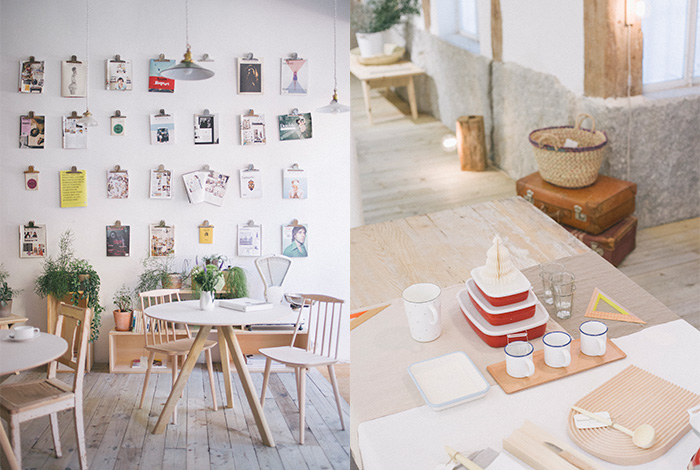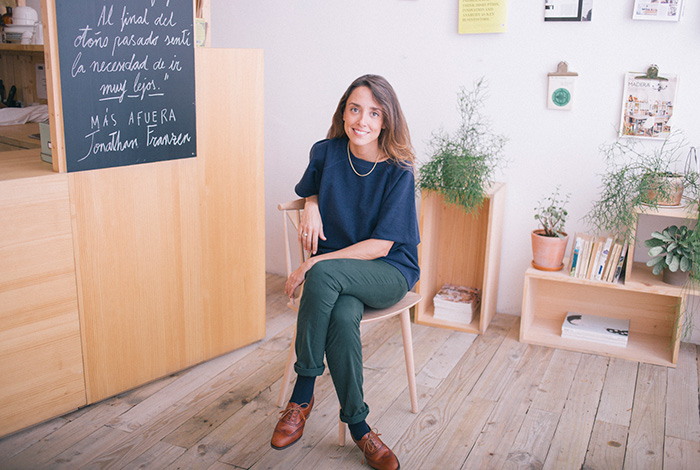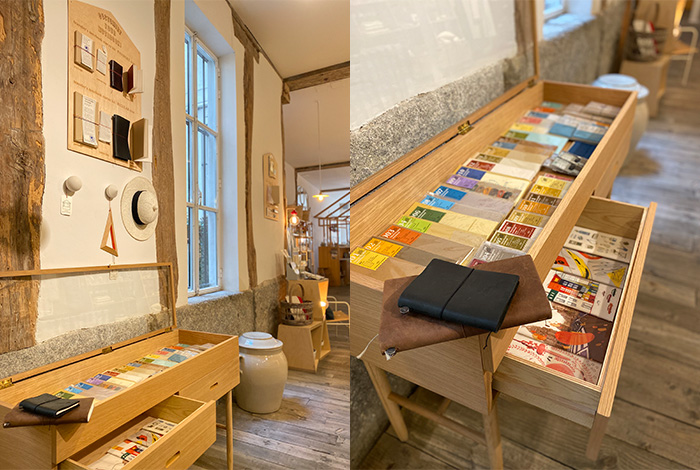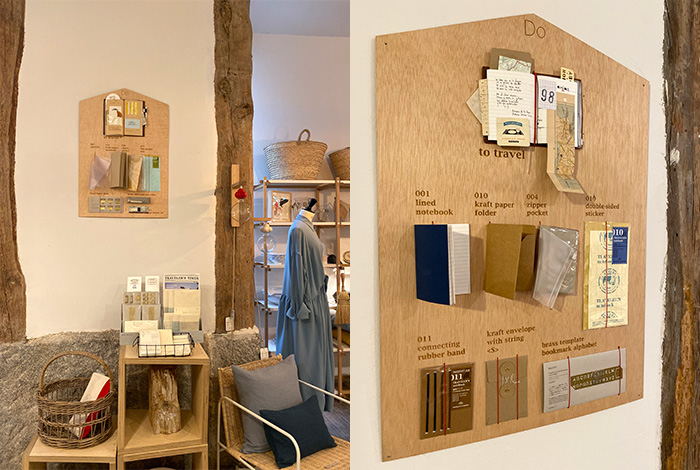 ---
Recommended Spots from The Shop Owner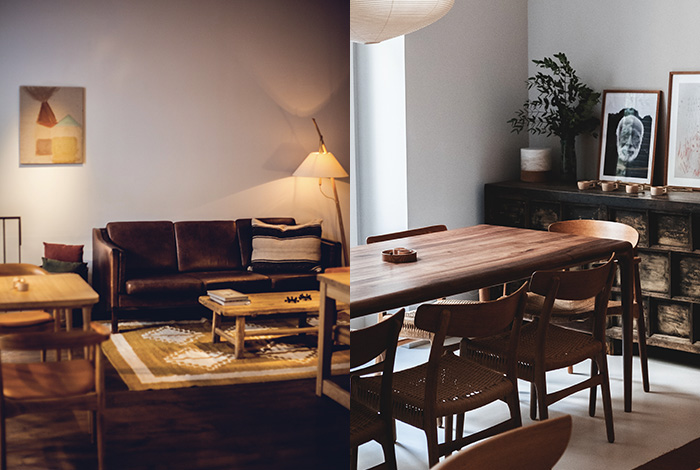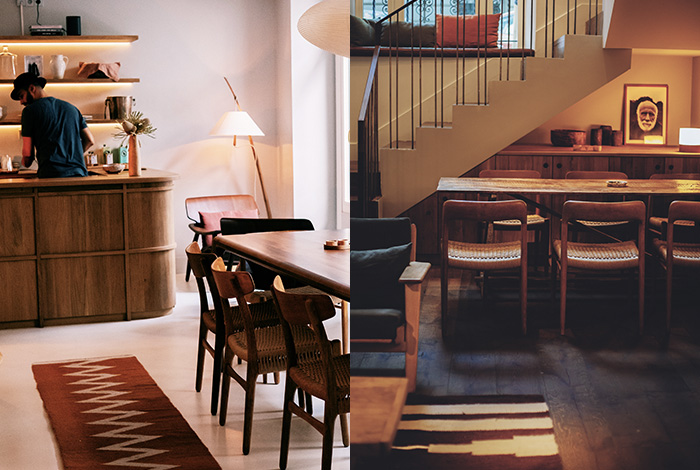 OLIVIA TE CUIDA (Restaurant / レストラン)
私の友人が経営している小さくて趣のあるレストランです。ヘルシーな家庭料理が中心で、その店名の通り("OLIVIA TE CUIDA"「オリビアがお世話します」の意)お客様をもてなしてくれます。
A small and quaint restaurant. The owners are good friends of mine. They serve healthy home cooked meals that like the name of the place says, it takes care of its customers.
---
PANTA RHEI (Bookstore / 書店)
マドリッドでも有名なアート、建築、デザイン系の書籍を扱う書店です。オーナーでもある素敵な姉妹があなたにピッタリの本を紹介してくれるでしょう!
The best art, architecture and design bookstore in all of Madrid. Owned by a charming pair of sisters, that are more than happy to help you find exactly what you are looking for.
---
LA TAVERNETTA (Restaurant / レストラン)
イタリア半島西方の地中海に浮かぶ島、サルデーニャの家庭料理を提供しているイタリアンレストラン。マドリードで最高のパスタを最高の仲間とご一緒に楽しんでください!
Italian restaurant with family recipes from Sardinia. Remember that the best plate of pasta in the city should be shared with the best company!
---
EL SANTO (Restaurant/bar / レストラン・バー)
本物のスペイン料理を楽しみたいのならばこちらのレストランがおすすめ。スペインのお母さんが作ってくれるような家庭的なスペイン料理を堪能できます。ここの牛テールシチューのクロケットは最高です!行った時は、スタッフのPedroに特別メニューを聞くことを忘れないでください。日替わりのメニューには載っていない裏メニューを楽しめます。
This bar/restaurant is the place you need to go to if you are looking to have authentic Spanish cuisine. Classic recipes that every Spanish mother knows how to make. The ox tail stew croquettes are unbelievable. If you decide to visit, remember to ask Pedro for the specials that are not on the menu, they change daily.
---
CARMINA SHOE MAKER (Shoe Shop / 靴屋)
全ての商品がメイド・イン・スペインの老舗靴屋です。オックスフォード、ブローグ、モンクストラップなど様々なスタイルの定番シューズを取り揃えています。親切なスタッフのサポートであなたにピッタリの靴を見つけることができるでしょう。
A classic shoe store, 100% handmade in Spain. You will find the best oxfords, brogues or monk straps under the caring eye of their staff.
---
※「TRAVELER'S COMPANY」および「トラベラーズノート」は株式会社デザインフィルの登録商標です。
*"TRAVELER'S COMPANY", "TRAVELER'S notebook" and "TRAVELER'S FACTORY" are trademarks of Designphil Inc.