2016 DIARY
BACK TO LIST
Customized Sticker Set 2016 PAN AM / カスタマイズシール 2016 パンナム
インデックスやスケジュールシール、透明丸シールなどに加え、パンナムの乗務員バッジやバゲッジタグをモチーフにデザインした表紙をカスタマイズするシールや、バゲッジラベルをモチーフにしたポケットシールをセットした2016年ダイアリー用のシールです。トラベラーズノートのシンプルなダイアリーを自分好みにもっと楽しく使いやすくカスタマイズできます。
Customized Sticker Set for 2016 Diary include, in addition to an index, schedule, and transparent spherical stickers, those to customize the front cover of your diary after Pan Am's crew badge and baggage tags, as well as a pocket sticker whose motif is the baggage label. You can add more fun and ease of use to your TRAVELER'S notebook Diary, which has a very simple design.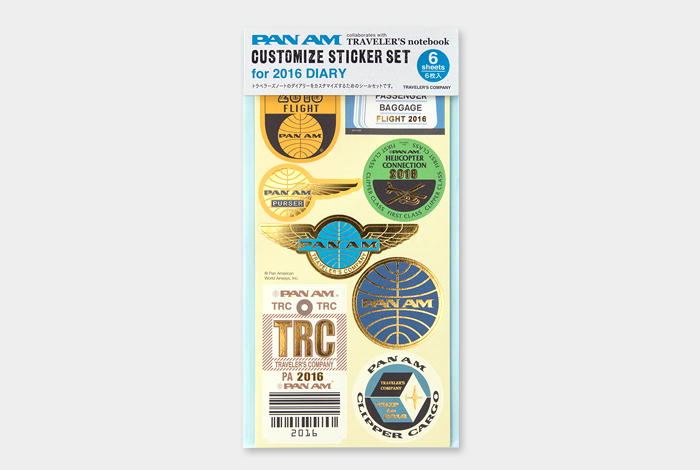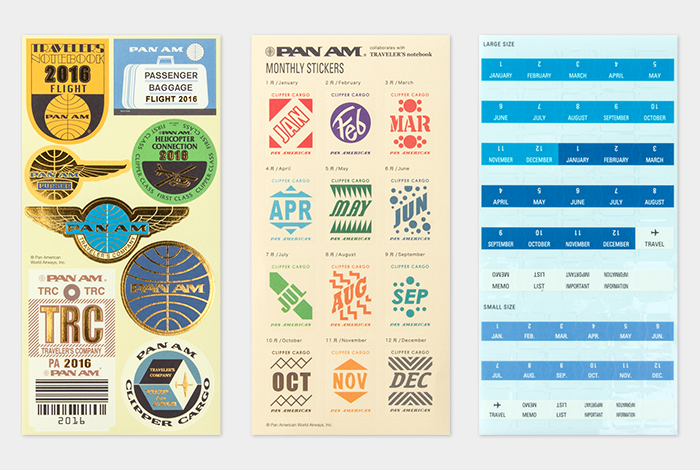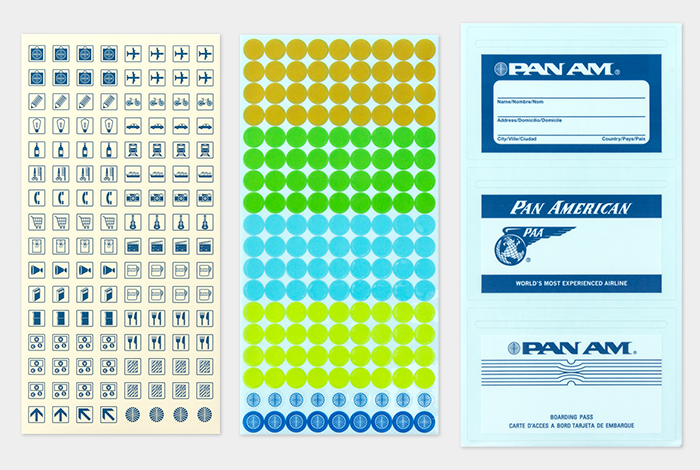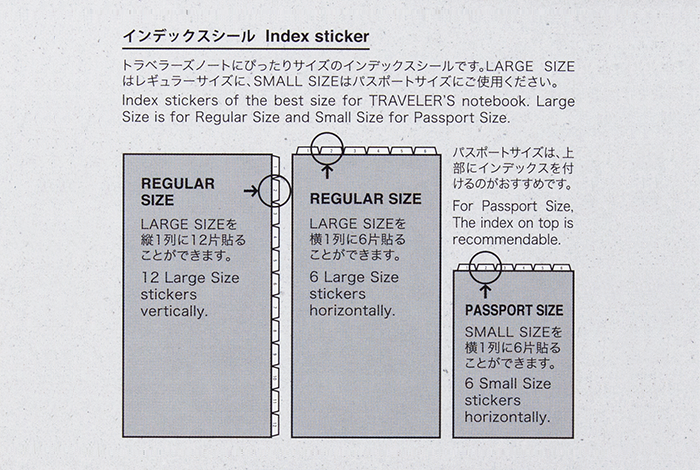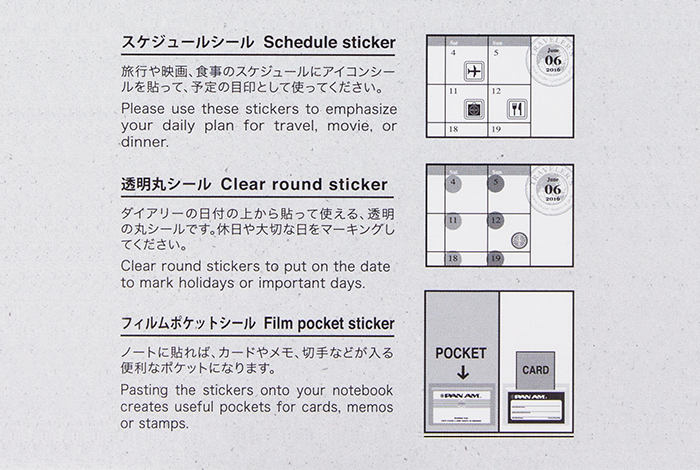 6枚入、PET、紙製  800円 + 税
6 stickers, made of PET and paper
H210 x W110 x D1 mm (Package)
MADE IN JAPAN
No.82235006

 Unfortunately, we don't export to individual customers out of Japan.