PAN AM x TRAVELER'S notebook / パンナム x トラベラーズノート
BACK TO LIST
Sticker / ステッカー パンナム グローブロゴ
かつてのアメリカのナショナル・フラッグ・キャリア、パンナムとのコラボレーションで作ったステッカーです。ラインで地球を表現するグローブロゴが使われるようになった1955年以降のパンナムの広告やポスター、タグなどをもとにデザインしています。
愛嬌のあるパンダは、機内の子供用グッズに使用されていたキャラクター。ペンギンは70年代のキャンペーンで使われたデザイン。飛行機の旅がまだ夢だった60年代に多くの人の憧れだったパンナムの機内バッグからはちらりとトラベラーズノートが顔を出しています。さらに、パンナムのクルーが手にするブルーの長方形のものをよ~く見てみると?
ノートのカスタマイズにぜひ!
Inspired by Pan Am's boarding commemoration stickers, baggage labels and tags and ads, the stickers come in two lines – a collection featuring the globe logo which debuted in 1955, and another carrying the wing logo which was in use back in the 1940s until it was replaced by the globe logo. Enjoy pasting our stickers that offer the sense of each era to customize your TRAVELER'S notebook, like travelers do on their suitcases.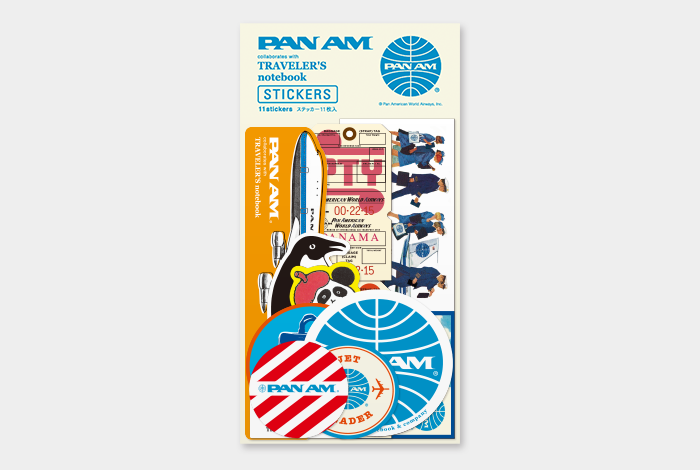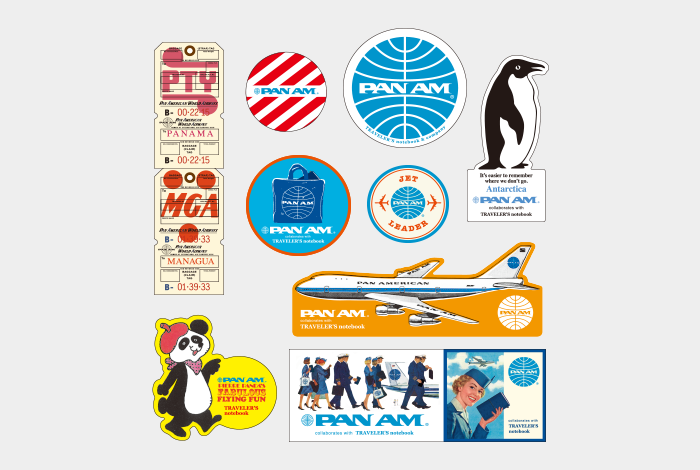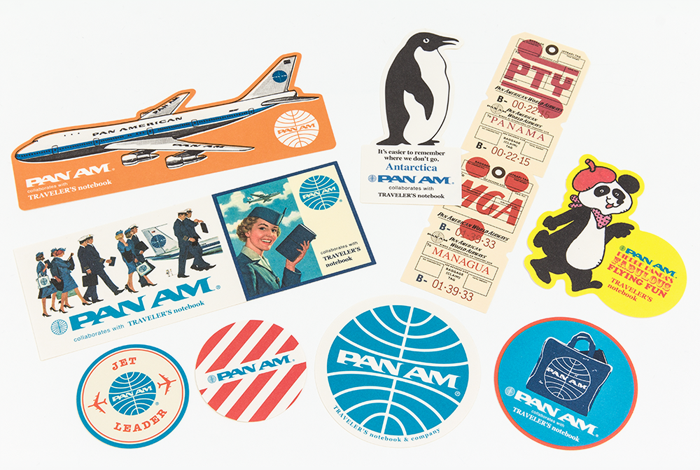 11枚入 (マットPP貼り)  500円 + 税
11 stickers
H210 x W114 x D1 mm (Package)
MADE IN JAPAN
No.82202006

 Unfortunately, we don't export to individual customers out of Japan.