PAN AM x TRAVELER'S notebook / パンナム x トラベラーズノート
BACK TO LIST
Grid notebook / トラベラーズノートリフィル セクション パンナム ウィングロゴ
かつてのアメリカのナショナル・フラッグ・キャリア、パンナムとのコラボレーションで作ったトラベラーズノートのリフィルです。今見ると歴史を感じさせるプロペラ飛行艇、ボーイング314が描かれている表紙は、1939年発行のタイムテーブルをもとにデザインしました。
中紙に筆記性にこだわって作ったオリジナルの紙、MD用紙クリームを使用したセクション罫のリフィルです。
トラベラーズノートにセットすることで、1939年当時、空の旅に人々が描いていた夢を再び思い出してください。
The cross-section refills, which feature a Boeing 314, a propeller aircraft that makes us nostalgic today, are designed after the airliner's 1939 timetable.
Keep them inserted in your TRAVELER'S notebook to spend every single day of your life on a Pan Am flight.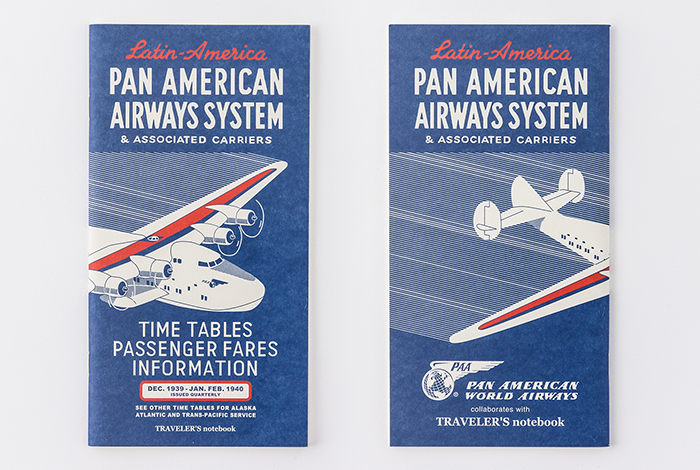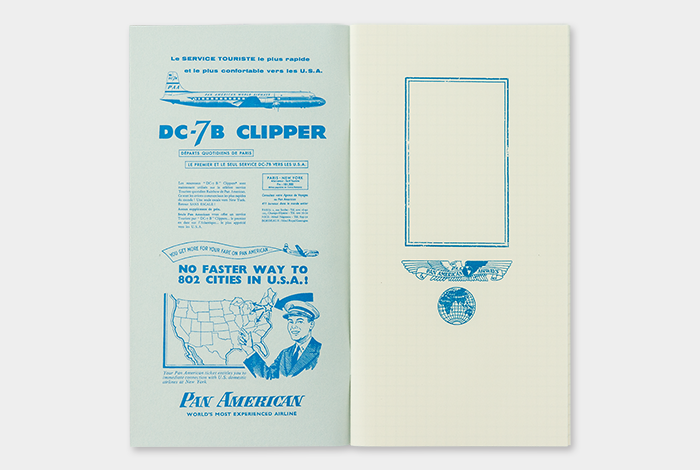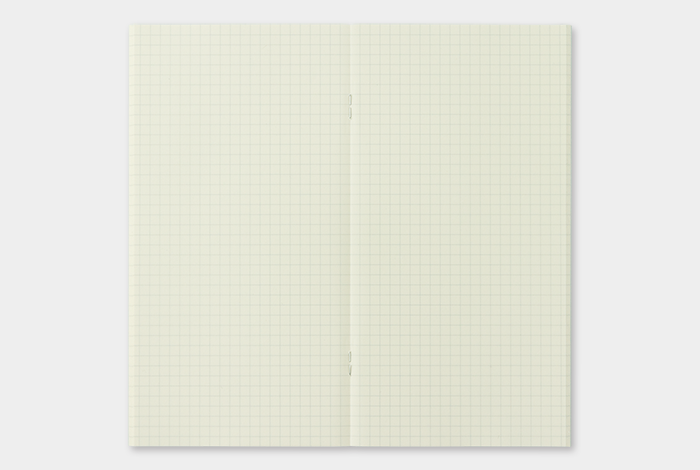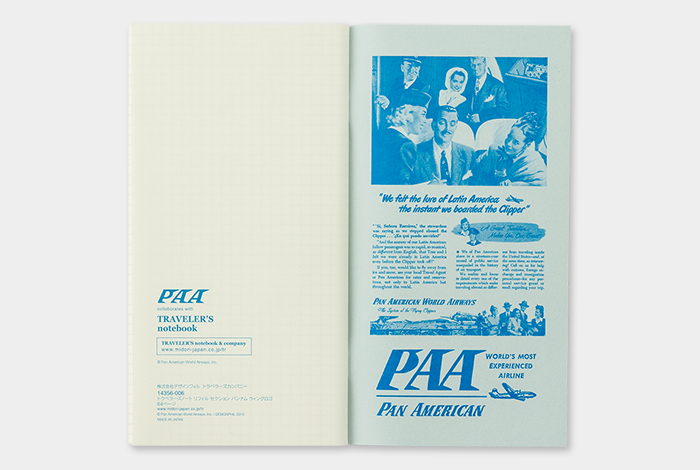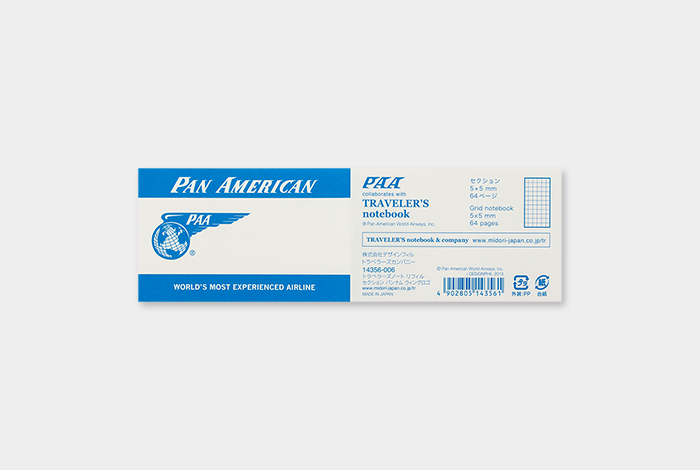 中紙/セクション罫5×5mm、64ページ、MD用紙(ステッチャー綴じ) 500円 + 税
Grid 5 x 5mm, 64 pages, MD Paper (stitch bound)
H210 x W110 x D4mm
MADE IN JAPAN
No.14356006

 Unfortunately, we don't export to individual customers out of Japan.