CUSTOMIZE YOUR NOTEBOOK / カスタマイズ
BACK TO LIST
EYELETS & STRING STICKER Orange / 留め紐シール オレンジ
なつかしい留め紐のシールです。貼るだけでノートの表紙を閉じたり、ファイルや封筒を留めておくのに便利な留め紐が取り付けられます。紐をほどき、シールをセパレーター(台紙)からはがしてノートや手帳の表紙、封筒などに貼ってください。紐が長い場合は切って調節してください。
EYELETS & STRING STICKER with good old feeling. Sticking this sticker, you will have a useful string for closing notebook covers or holding envelopes and files. Unfasten the string. peel the sticker from the separator and put it on the notebook, diary, envelope or file. Cut off the surplus string for adequate length.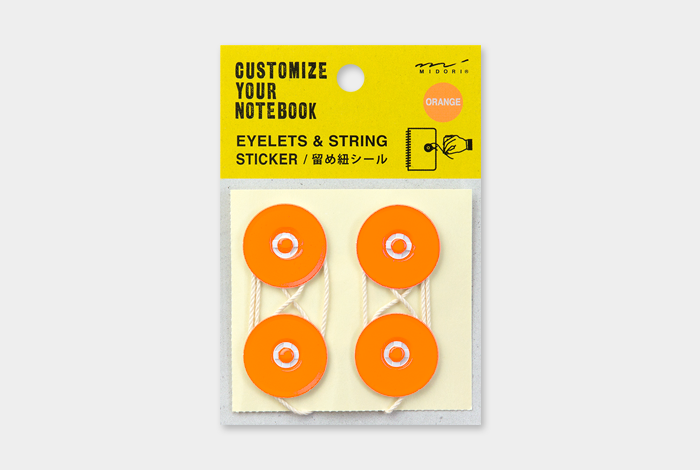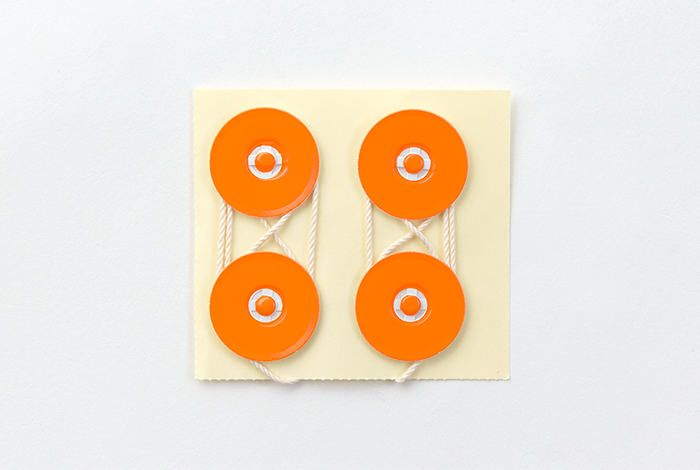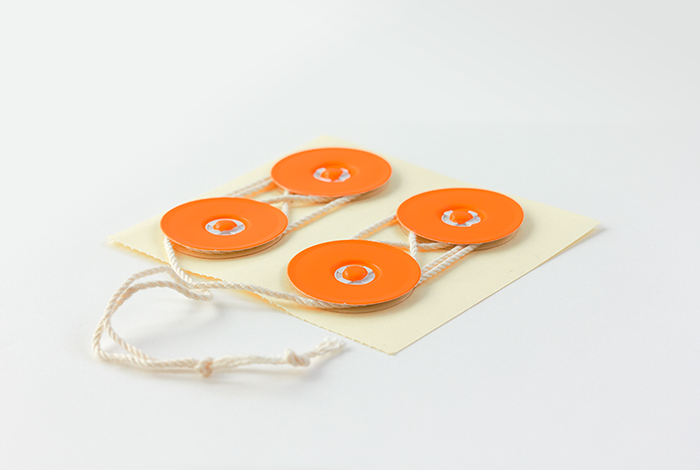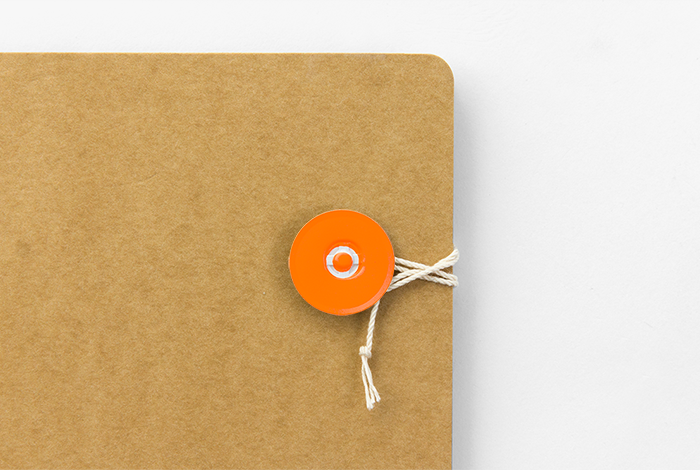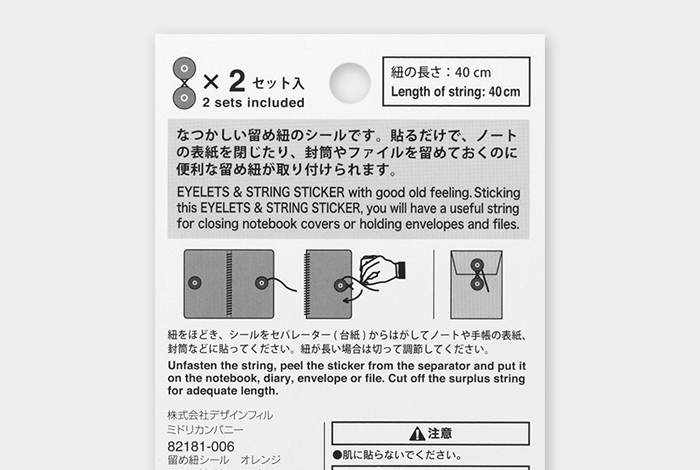 2セット入、PVC製 300円 + 税
diametor 25mm / H117 x W84 x D5mm (package)
2 sets included, Made of PVC
MADE IN JAPAN
No.82181006

 Unfortunately, we don't export to individual customers out of Japan.